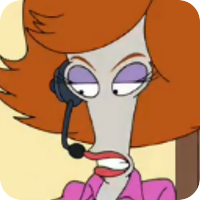 Can I transfer you to my manager?
Original poster
LURKER MEMBER
FOLKLORE MEMBER
Invitation Status
Writing Levels

Intermediate
Adept
Advanced
Preferred Character Gender

Male
Female
Genres

Adventure stories! They can be fantasy, modern, sci-fi, all kinds! Give me some good world travel stories and I'm all over it! I also enjoy romance stories and even though I tend to play females I love playing gay men.
Somewhere on the coast outside Clifden, Ireland
Jaan rubbed his eyes with the back of his hand. The rocky shoreline extending out as far as he could see on either side. It was comforting a bit, almost reminded him of Tallinn. As soon as the memories of past days trickled in the earth exploding from his dreams would pop up and send a cold shiver down his spine before snapping him back to reality.
He was at least doing something about his dreams. He was here, in Ireland, near where he felt the castle would be. It was a strange sensation how he just...knew where it was. But knowing where it was and finding it were two entirely different things it seemed. He had spent nearly the entire morning looking for the castle along the coast but to no avail yet. With a sigh he plopped down on the wet grass and watched the waves crash against the shoreline. He pulled his jacket around himself a bit tighter when the wind picked up. "I wonder where it is..." He wondered allowed, noticing a strange rocky outcropping just down the cliff-face that he was standing upon. His spirits perked up for a moment as he stood and started heading down towards what looked like a tower of an old castle the closer he got to it.