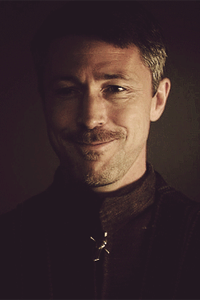 Magnificent Bastard
Original poster
LURKER MEMBER
FOLKLORE MEMBER
Invitation Status
Posting Speed

One post per week
Slow As Molasses
Writing Levels

Adept
Advanced
Prestige
Douche
Adaptable
Preferred Character Gender

Male
Female
Genres

Fantasy is my #1; I will give almost anything a chance if it has strong fantasy elements. Post apocalyptic, superhero, alternate history, science fantasy, some supernatural, romance, and a few fandoms (especially Game of Thrones) are also likely to catch my eye.
Have you ever gone looking through the Content section for a workshop on a certain topic and found nothing there? Are there any currently covered topics that you think need more and/or newer workshops to really do it justice? Do you have ideas for cool workshops but you can't be bothered to write it yourself?
If you answered yes to any of the above questions, or if you're just bored and looking for something to do to pass the time, this is the thread for you!
This thread is meant to be a list for all content contributors of Iwaku to use for inspiration and to help guide them toward filling the actual needs and interests of the people of the site in general. Make your suggestions here in this thread and they'll be added to the master list in this post. No guarantees on if or when someone will get around to filling your request, but odds are it'll never get done if you don't ask!
At
@Minibit
's suggestion, the list is now color coded for the convenience of folks who would like to avoid doubling up on topics other people have already covered. It's perfectly fine to make a guide or workshop on a topic that someone else has already gone over, since a diversity of ideas is always a good thing, but if you prefer to fill gaps instead that's fine too. You do you. Here's the color code:
White means nobody has linked a workshop on this topic
Green means there has been only one workshop linked on this topic
Blue means there have been two or more workshops linked on this topic
Game Mastering & Roleplay Mechanics
How to make good interest checks or partner requests and advertise them effectively
How do specific types of roleplays (dice, nation, etc) work
How and when to enforce strict GM rules
How to get into chat/1x1/group roleplaying for the first time
Developing Characters & Cultures
How to make characters actually interesting
How and where to get good character images
How to write good character appearances
How to create unique species
Creating Worlds & Settings
Where to start when building a world/setting
How to build worlds for specific genres (though fantasy is already well represented)
How to come up with good names for things
How to combine genres well
Explanations of specific genre labels (-punk genres, high/low fantasy, etc.)
Refining Writing
How to deal with writer's block
How to make your posts longer without tons of fluff
How to make your posts shorter without losing important details
Grammar guides of any sort
Tips for realism in perception (hearing ranges, sight ranges, etc.)
Last edited: