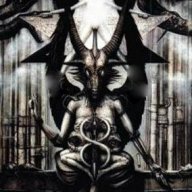 Certified Subdomain
Original poster
LURKER MEMBER
MYTHICAL MEMBER
Posting Speed

Speed of Light
Writing Levels

Douche
Preferred Character Gender

No Preferences
I must remember to celebrate the highs, and put them down in words.

So right now I'm thankful - very thankful. I've found a new place to live, with people who I think are going to be alright. And my best friend and virtual soulmate, Maria, who I thought was moving far away, has just found a place 5 minutes from where I'm going to be. It's a converted chapel, and she's fallen in love with it, and she's moving there with her daughter, who is also one of my muses.

So the two women who have been huge inspirations in my life aren't going to vanish from it, and I don't have to face the prospect of moving to a town alone.

They turn me from a weakling into someone of supreme strength. And when I heard they were moving to the same town, I thanked God. I give the guy a hard time most days, so I'm glad I remembered to thank Him for this one.

Job's going great, and my boss is turning out to be another woman who I can confide in. I think it takes a lot for someone to understand me, and to have these three people wanting to spend time with me is something I could only have dreamed of when I was growing up, friendless and terrified of the real world.

So, thank God for Cornwall and for this new life and these new (or perhaps first) friends who have helped become more than just "the kid who couldn't get over his brother's death".


There is someone I want to be. And he's so close now. I just have to achieve a few more things. It's a shame it's taken this long... but I guess we all move at our own pace.


Thank you. To whoever is listening. Thank you.