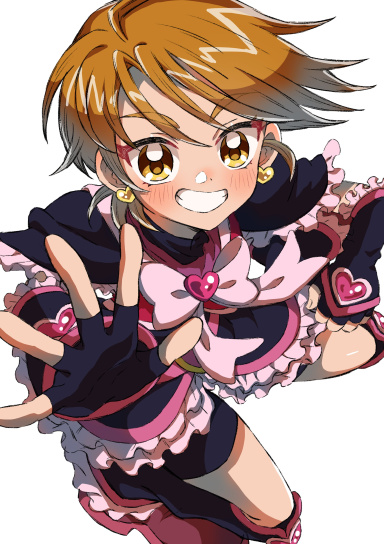 Ancient Iwaku Scum from 2006.
Original poster
MYTHICAL MEMBER
Posting Speed

Slow As Molasses
Online Availability

NEVER
Writing Levels

Adept
Douche
Preferred Character Gender

Primarily Prefer Female
Genres

Surrealism, Surreal Horror (Think Tim Burton), Steampunk, Sci-Fi Fantasy, Spaghetti Westerns, Mercenaries, Dieselpunk, Cyberpunk, Historical fantasies
Wonderland: The Festival of Lights
​
[ame="http://www.youtube.com/watch?v=cmGMuE3HUfs"]YouTube- Fake Wings - Yuki Kajiura LIVE 2008.07.31[/ame]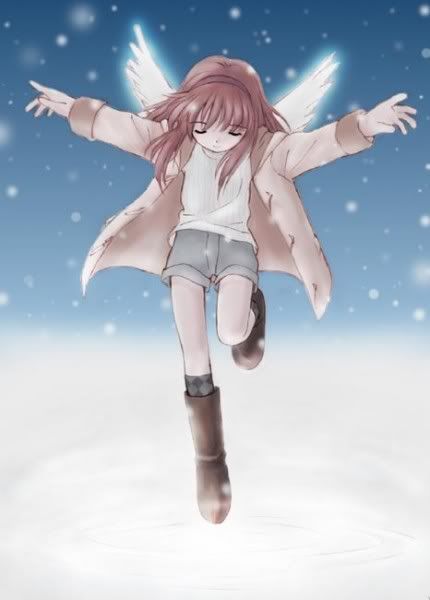 The walls had fallen down and she approached them. Hayden heard the snow beneath her feet creak. She knew that she was now barefoot; yet, she felt no coldness embrace her feet. It had to be cold, she could see her breath. What was the meaning of this?

She looked up at were the walls once stood. Hayden could see the empty distance for miles and miles. But there was nothing to see there, only a bright vast field full of snow.

Then appeared a blinding blue light. Hayden thought the world around her had grinded to a halt. A young girl with wings appeared before her eyes. The snow falling around her seemed to dance as she came floating gracefully to the ground. Her eyes remained closed, as if she was in a deep thought.

The angel then softly spoke, "Wandern Sie?"

Hayden couldn't understand. The angels never talked to her, not that she had ever met one of the Mahoreopmec this close in person…

"Wandern Sie?"

It was trying to tell her something...

"Wandern Sie?"

It wanted to know something.

"Wandern Sie?"

The angel was asking her a question.

"Please.... Please ask me, again... I don't understand!" Hayden begged to the angel.

There was a muttering, "Ree?"

However, it was drowned out by the strong wind that consumed her entire form, although Hayden had no form here, she was at last free of that restricting shell.

She was free! A bliss like she had never felt before!

Then it came towards her, the beast of darkness. It had a form quite like any mammal she had seen on the streets, but she didn't know what this one was.

She had no words to describe the pain she felt when she saw it.

So, instead she screamed.

"No! No, don't come near me! Ahhhhhh!"

Hayden felt a dead pain in her back as she opened her eyes and saw the light of the sun through the window. She had fallen right out of her bed and landed on one of the many piles of books surrounding it, it hurt.

"Oh..." 

Hayden sat up, pulling her blanket off the bed and embracing her body. The inside of her small closet space of a bedroom was cold. After rubbing her eyes, she found herself sitting in the middle of the towers of her only treasured possessions: books.

She didn't really remember why she had fallen out of bed now, it hurt her head when she tried to think about it.

Instead, she stood up and made up the bed again, distracting herself
.
"Hmmm... So today is the fourth day? I need to go to the bakery and pick up some bread later..." She ticked off his chores on her fingers, muttering as she did so
.
Then her eye caught sight of the time on her small alarm clock.

"9:30 AM"

"Oh dear... Oh dear!" She grabbed her clothes and ran into the bathroom to get ready.

"It's so late!!"

15 minutes later

Hayden practically jumped out of her front door, having to run back a second later to lock it. It wasn't necessary but she always felt insecure if she didn't.

She didn't stop running until she reached the bakery door, it was locked. Hayden frowned as she tried to work out the situation, she then turned to look at the clock tower.

"5:30 AM"

She groaned as she leant against the wall.

"It's so early!"