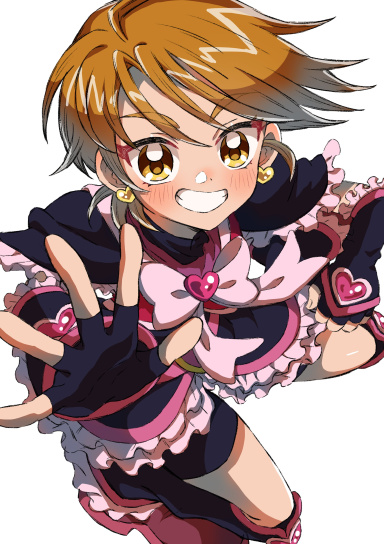 Ancient Iwaku Scum from 2006.
Original poster
MYTHICAL MEMBER
Posting Speed

Slow As Molasses
Online Availability

NEVER
Writing Levels

Adept
Douche
Preferred Character Gender

Primarily Prefer Female
Genres

Surrealism, Surreal Horror (Think Tim Burton), Steampunk, Sci-Fi Fantasy, Spaghetti Westerns, Mercenaries, Dieselpunk, Cyberpunk, Historical fantasies
There is a city on the edge of the world. Surrounding this city are tall walls, hard to climb, smooth as glass and very deadly. Nothing grows upon these walls, no vines, no trees within ten meters of it. Even weeds dare not grow in the ground next to it.



The city is a place of peace, but also of ignorance. Many people walk past the thick forests that cover their view of the wall without even realizing it is there for their whole lives. New arrivals are occasional and very surprising to these townsfolk. They arrive at the gates with no explanation or memory of how they got there or who they were before that, it is like they have just been born into the world.



They are accepted graciously by the town, swallowed up into it's mundane and steady routine. They follow a set unwritten laws, that govern the town and keep order.



The Laws:
1. Every being inside of the wall must work.
2. Every being must take responsibility for their actions.
3. No one may openly question the wall.
4. No one may try to climb or damage the wall.
5. No one may interfere with the Mahoreopmec.​


This system has made the town a safe place to live. These villagers are naively unaware of the corruption and violence of real life. They cannot accept that anything in their town would stray from these laws. They are like mindless zombies.



However, this is not the case for everyone living in this paradise. In the center of the town lives a band of winged beings called the Mahoreopmec. Rumors claim that they were first summoned here by a red haired witch.

So, what would happen if new arrivals came one winter day during the Festival of Light, many at once, and kept their minds? What if they were not brainwashed by the town's laws then what would become of them? Would they go along with the routine? Would they try to change the laws and rule over the town themselves?

What would happen if change came in the form of a young angel?

Let's find out.