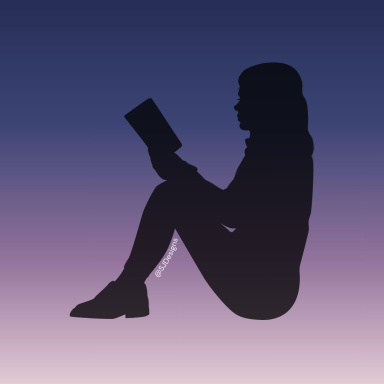 Always looking to write
Original poster
FOLKLORE MEMBER
Invitation Status

Looking for partners
Posting Speed

1-3 posts per day
One post per day
Multiple posts per week
1-3 posts per week
Writing Levels

Intermediate
Adept
Advanced
Prestige
Preferred Character Gender

Male
Female
Primarily Prefer Female
Genres

Fantasy, Historical, Magical, Romance (usually within other genres), Dystopia,.
The small town of Lunawoods had a relatively minor wolf problem within the forestry that surrounded the west boundary. And when I say minor it's statistically one wolf per every human body that lives there. But the people who occupy the town are not bothered by this, nor do they worry or fear entering the woodland day or night. Why? Well...you could say that the people of Lunawoods Town are quite at one with the beasts they share their home with.

And how is this, you may ask again? Well, because they are both the people that occupt the town and the wolves that roam the forest.

Lunawoods isn't a normal town. Lunawoods was created for these people. This group of people who have nothing to do with human society and stay hidden within it.

Lunawoods was created for a pack. A pack of werewolves. And has remained that way, survived this way, for almost 250 years since the Great Journey.

The Great Journey? That, my dear friends, was during the time some packs from Europe fled to America during times of famine, discrimmination and the growing of hunters and other packs.

This pack resides in Lunawoods is the Silver Claw clan, who had traveled from the depths of France to be where they are now. Around 120 members strong, the pack has always survived on trust and reslect. Hard-working, the Alpha arranges training sessions twice a week, every week for the pack members. His beta in charge of those aged 14-18, a third-in-commander for the 10-14 year olds and his daughter to look after those 5-10 years old.

That is how the pack works. Communication. Trust. Respect. And sometimes even love. Everyone knows their job and where they stand in the rankings. Troublemakers have punishments and only rarely are people kicked out of their packs.

This is the Silver Claw pack. This is Lunawoods Town.

That's why it's so aptly called Wolf Town.

---------**---------

RULES:

1) No godmods. No controlling another person's character as if it's your own without the other person's permission.
2) Any smut scenes are to be taken into PMS
3) Please put some details about your character into at least your first post
4) There is to be one Alpha and Luna. One Beta and one third-in-command. I'll mostly be posting as them but if you wish to take one of them on, feel free to PM me!
5) Werewolves can have 'mates', if you wish to make this happen with one of your own characters, feel free to if you make one up yourself. Or perhaps ask another roleplayer if they want to have their character with yours first.
6) You can be from the pack I've created (Silver Claw), or make one yourself! If you read till the end of my post, you'll see why a few more packs might be a good idea.
7) Have fun!


---------**---------

Lucianna - Lucie to everyone she knows - Hendricks had just finished off a training sessions with the little kids and was currently trying to get them to go home so they could shower and change. If was alright for even the five year olds to walk home in this town, with a small population and everyone being so close, they knew nothing bad was going to happen to them.

"Good job today you guys! Jeremy! Leave Kaitlyn alone now! You can spar on Thursday. Jessica! That's enough!" It was difficult to even handle those younger than ten. Even though they wouldn't have their wolves yet, Lucie's father still believed that they should all be trained in hand-to-hand combat in their human form. That starts from the age of five.

People would usually have their first shift around twelve, which is why it was the Third-in-Commands job to deal with all the crazy hormones and rebellious wolves that were coming through and were just learning their place.

Lucie could have handled it, being the alpha's daughter - as shown through inheriting the silver gleam to her eye - but she seemed to have a way with kids. They loved her and she loved them. Only at nineteen, she still had some time to go before having her own...she still had yet to even find her mate. But she wasn't worried. Most found their mates by the age of twenty-one anyway.

Once the kids had dispursed, Lucie headed back into the Pack House - which homed herself, her mother and father, the beta and his mate, and the third in command with his mate. The rest of the pack would be scattered amongst the town, living in their own homes there. Once Lucie had her mate and her father felt ready to retire would the pack be given to her, and she and her mate would be left in the pack house alone. Well...until they had their own beta and third-in-command that is, which would most likely be the sons or daughters of those currently holding those positions anyway.

After showering, changing and drying her light brown hair, Lucie left to take a wander to her favourite café, stomach grumbling after that session. The kids were a lot more excitable that day, probably because of the up and coming hosting of the Annual Run.

The Annual Run...where other neighbouring packs traveled to them to participate in the event in which most found their mates. Participants had to be seventeen and older, all unmates but not compulsory until the age of nineteen. So this year, unlike the past two, Lucie had to go.