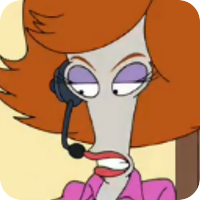 Can I transfer you to my manager?
Original poster
Invitation Status
Writing Levels

Intermediate
Adept
Advanced
Preferred Character Gender

Male
Female
Genres

Adventure stories! They can be fantasy, modern, sci-fi, all kinds! Give me some good world travel stories and I'm all over it! I also enjoy romance stories and even though I tend to play females I love playing gay men.
Edge of Elumaja, captial home of the Elven lands Maailm on the continent of Lume


It had started quietly, almost unheard. The first death was just a Halfling thane of some border city that held no significant importance for those Elves of the major city. Soon, however the assassinations crept closer, further into Maailm, each time another figurehead of various towns dying mysteriously. An affluent college mage here, or an important businesswoman in another town. The only clues that anybody had about the deaths were that an unusual amount of Men were seen around before the murders, only indicating that they were the ones attempting to seize the lands of Maailm for themselves.

As time went on the threats of a war breakout seemed more and more imminent. In an attempt to subvert this possiblity the High Queen Estinia has put out a bounty on the leader of this insurrection against her people, and though many adventurers have heeded her call none have had much knowledge on where to look, instead many have gathered instead the great city of Elumaja, joining together in clans under the common goal of hunting down the insurrectionists and appealing to the High Queen for recognition for their work.

Now under the right of Maailm's High Queen the others have started their search, marching closer towards the lands of the Men, searching for the assassins. Although, now that the word is out the assassinations have become more bold, even a few being murdered right in Elumaja itself, however nobody important as of yet has been murdered at this point everyone is on high alert and high tensions.
For Galdur, living near Elumaja had been a rather interesting experience, the cold golden grasses of his homeland, Fryst, were very different then the thick forests and great architecture of the Elves. It was a culture shock for the first few months, until he slowly adjusted, even made a few friends.

That all changed one day when his friend, a merchant in the College district of the town was assassinated by what he could only assume was an insurrectionist. Driven by anger for his friend's death he has made his way to the tavern known for Insurrection Hunters to gather, the Dainty Nobleman. He was sure he'd be able to find some information, or maybe somebody to help him. With a frown he pulled himself up onto an almost-too-tall chair in a dark corner where he could keep an eye on things. With his arms crossed he waited.

The Dainty Nobleman, what a fitting name, it was the seediest tavern in all of Elumaja, maybe even in Maailm, and it garnered it's name by the...entertainment, the elves saw fit, from the men serving behind the bar to the ladies and men serving the customers all were in various states of undress, hinting at more then just drinks on the menu. What a strange place for those seeking revenge to gather. Thought Galdur as he looked around, he just hoped he'd be able to find somebody of use.