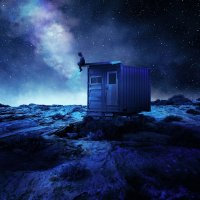 Manikos Karagiozis
Original poster
Roleplay Invitations

One on One Roleplays, Chat Roleplays
Genders You Prefer Playing

Male
Playing Style- Passive or Aggressive

Fine doing both~
Favorite Genres

Fantasy, Horror, Sci-Fi, Modern, History; just about anything, really. Though, I am not too big on Romance.
Genre You DON'T Like

Furry/Smut; Romance. Every now and then I'll do a -good- Romance RP.
Cry of the Harpy.

Fog covered roads lead me out of sight.
Covered in madness and covered in sorrow,
They cry out from the abyss. Long away;
Out of sight; never to be understood.

Harpies fly within,
Screeching and hollering;
Attacking the fog.
Never do they rest.

The fog attacks the cannons,
As it echoes its name.
Closing in on light,
Making it turn dark and gray.

The harpies grow weary
And become cannibals.
Blood splatters along the cannon walls.
As shadows are shown of "Vultures."

The fog lingers along,
Leaving a dense feeling of sadness,
As rain falls over the battlefield
And as life slowly dissolves in this place of madness.