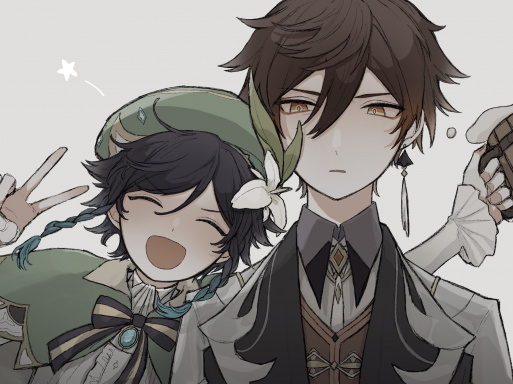 Fae-Touched
Original poster
FOLKLORE MEMBER
Invitation Status

Looking for partners
Posting Speed

One post per day
1-3 posts per week
Writing Levels

Adept
Advanced
Preferred Character Gender

Male
Female
Primarily Prefer Female
Hello there, and thank you for looking at this thread!
I'm on the search for partners again.
I'm looking to do all types of pairings, both fandom and original.
I usually do male/female pairings, but I'm trying to open up and do female/female and male/male as well.
(Just to warn you, I don't play males a lot, so they're probably not great.)
In male/female, I always prefer to play the female!
If we do any fandoms, I only do canon/oc.
(I will play the oc originally, though I have no issues doubling as a canon for your own oc as well.)
So, a little bit about me!
I'm twenty one, and I live in Washington. I'm usually on anywhere from 1pm-5pm, until around 12am-5am.
I try to reply at the very least, once every day.
Sometimes, I take a few days off from replying, due to my life being hectic, and needing a mental health break for myself.
My requirements for a partner are-
-Please be able to reply at least once a day, every day.-
-If you're unable to reply for a few days, that's okay! Just let me know, please! Same if you want to quit. I don't like being left hanging. Please send me a PM if you want to quit the rp.-
-Use proper grammar, spelling, and punctuation, as well as third person.-
As for length, I honestly don't care how long it is, as long as it keeps the role play going.
(Unless I write like 5 paragraphs, and you reply with one or less...)
Also, if you want any type of sexual themes, be at least 18!
And no one younger than 16 for sure.
Alrighty then! So, let's start!
Fandoms
Harry Potter
Supernatural
Percy Jackson
Marvel
Dragon Age
Persona 3 & 4
Lord of the Rings
The Hobbit
Life is Strange
Beauty and the Beast
Life is Strange
Phantom of the Opera
Ouran High School Host Club
Fruits Basket
Death Note
FMA: Brotherhood
(I'm sure there are others. I love Disney and horror movies, as well as musicals and all types of games and anime.
Just ask!)
Original ideas
Ex/Ex
Student/Teacher
Affair
Forbidden Love
Princess/Knight
Brother/Sister
Historical Romance
Popular/Loner
Artist/Muse
Druggie/Druggie
Best friends fall for each other
MtF transgender/Male
Mob boss/Woman caught in crossfire
Ghost/Human
Exchange Student/Exchange family kid
Boarding school
All girls school
And if you have any ideas, I'm all ears!
​