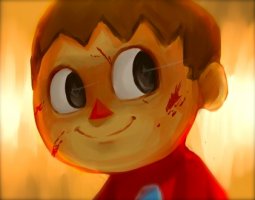 Hi-def
LURKER MEMBER
FOLKLORE MEMBER
Preferred Character Gender

Male
Genres

Fantasy, Horror and Sci-fi. I'll try basically anything though. I also love strange and unusual RP genre concepts. Different is good!
Poke in the visitors messages, bigger chance that Ijust_hangon sees it there if he/she hasn't written here for two weeks x)
I talked to her a while back, and she wasn't sure if she would have time to run the game or not.