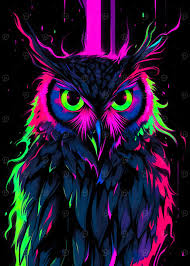 RADIOACTIVE OWL GHOUL
Original poster
ADMINISTRATOR
MYTHICAL MEMBER
Invitation Status

Not accepting invites at this time
Posting Speed

1-3 posts per week
Slow As Molasses
Online Availability

10AM - 10PM Daily
Writing Levels

Adaptable
Preferred Character Gender

Female
Genres

Romance, Supernatural, Fantasy, Thriller, Space Exploration, Slice of Life
DIANA IS GONNA HOOK YOU UP! >:D
Okay, we currently have a LOT of players looking for some new partners to do smaller private roleplays with. But most people aren't aggressively going out and asking other members to play with them. So they are sitting lonely and without an rp even though there are plenty of people to play with. t___t; THUS; Big Momma is gonna hook you up. >:D If I have to, I will even give you a plot to work with. >>
IF YOU ARE LOOKING FOR A ROLEPLAY PARTNER, PLEASE FILL OUT THE MINI FORM BELOW.
Fill it out, post it in this thread. If you haven't already, fill out our
Player's Resume
too. That way I can match make people according to the styles and likes so much easier. :D
[noparse]
I Want To Play A:
Girl/Boy
Romantic Subplot:
Yes/No
Orientation:
Gay/Straight/Both (If YES to Romantic Subplot)
Preferred Genre:
Fantasy/Modern/Scifi (Get really specific about what you want to do, Like Space Saga with Space Ships and Aliens, or Slasher Horror Serial Killer, or Dramatic Victorian Romance. Etc.)
Preferred Mood:
Action/Drama/Comedy/Scary (like, do you want a fun light hearted slice of life, or a running for your lives on the brink of danger and death sort of RP?)
Plot Scenes/Ideas you really want to do:
(List ANYTHING that really tickles your fancy right now or sounds fun.)
Will you PM people about starting an RP, or do you want them to contact YOU?:
One or the other.
I am Seeking A:
One[x]One RP or Group RP[/noparse]
Once a few people have posted, I'll start making PLOTTING THREADS for you here in Roleplay Talk.
That's right, I'm going to help you plot a roleplay with each other. So you don't have to be scared to talk to a stranger. XD
Or, you know... if you're -not- scared to contact people yourself. GO AHEAD AND KIDNAP THE PEOPLE THAT POST IN THIS THREAD. Cause they wanna RP!
So gimmie those requests, lets get you hooked up.