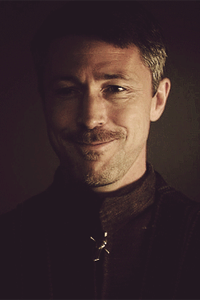 Magnificent Bastard
Original poster
LURKER MEMBER
FOLKLORE MEMBER
Invitation Status
Posting Speed

One post per week
Slow As Molasses
Writing Levels

Adept
Advanced
Prestige
Douche
Adaptable
Preferred Character Gender

Male
Female
Genres

Fantasy is my #1; I will give almost anything a chance if it has strong fantasy elements. Post apocalyptic, superhero, alternate history, science fantasy, some supernatural, romance, and a few fandoms (especially Game of Thrones) are also likely to catch my eye.
What's it like and why do you like it more than others you've made? Would you want to live there?

---
My favorite created city is one I just made very recently. It's a place called Jaka, an independent city-state in my world of Ethcolan created for a roleplay. In that world most goblins are enslaved by orcs, but in the past some of those that got free congregated in an out of the way area of the world and made a settlement. It grew into the first and only goblin city in the land, and word got back to their enslaved brethren. For those goblins, Jaka became synonymous with freedom and the promised land. It was just that for a long time.

Unfortunately, that land of freedom turned out to be a little bit too free. Where other places had banned certain kinds of magic and policed it violently, Jaka didn't have any such rules. Some of the goblins turned to dark magics, curses and necromancy and sacrificing people for great power. A cabal of five was formed, and they used their powers to take over the city in an iron grip. Their cruel rule turned the bastion of freedom into a pit of despair, where the strong prey on the weak and all manner of ills and evils are not just permitted, but indulged in and celebrated. The rule of the five was maintained by setting a simple rule: one could only attain a spot by defeating or killing a current member in a magic duel. This assured that the very strongest dark mages of Jaka were the ones in power, and few would ever be fool enough to openly oppose such a potent force. The city remains a beacon of hope in the minds of the enslaved goblins, who either haven't heard of its current state or refuse to believe what they think are oppressive orc lies, and so they yearn for an escape into a home that might actually be worse than slavery.

It's my favorite largely because of how twisted it is in the world. Just a city ruled by evil magic users who go in for sacrifice and slavery of such isn't anything fantastically new, but the fact that it was born from a bastion of freedom and is still viewed as such by the poor, enslaved goblins? It's great. I would not want to live there because I'd probably end up dead real quick.