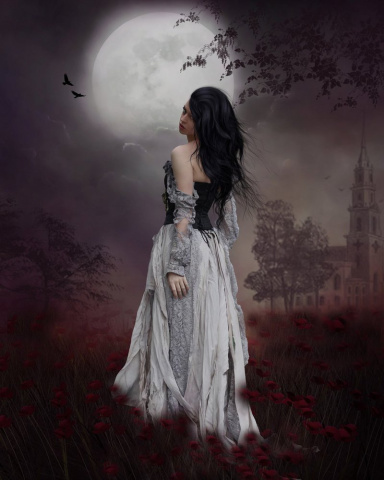 Shinigami: Death God
Original poster
MYTHICAL MEMBER
Invitation Status

Look for groups
Looking for partners
Posting Speed

1-3 posts per day
One post per day
1-3 posts per week
One post per week
Slow As Molasses
Online Availability

Varies no exact time to be exact
Writing Levels

Intermediate
Adept
Advanced
Prestige
Adaptable
Preferred Character Gender

Female
Futanari
Primarily Prefer Female
No Preferences
Genres

Fantasy,Historical, Romance, Modern, Modern-Fantasy, Libertine, Adventure , Disney and Sci-Fi
The days had grown colder and the nights had turned long. The fires were not only used for working, but warmth as well. It was brisk fall eve as the guards to the king stood around enjoying the fire's warmth. The New crowned prince and taken over for his father. Who had gone completely mad at the end of his reign. He had become paranoid early on and that is how a young beautiful girl found herself stuck out on the outskirts of the kingdom. This girl was a high born Nobel female she had been the head of the Northerners, well her father had.
How had such a beautiful girl such as her fallen so far from grace. Well her father had been deemed a traitor by the mad king. Her family is still a symbol of hope and the start of the rebellion of the North. They have become, unruly since the hanging of her father and her disappearance. Rumors spread, she died, was captured and so on. However here she was under there noses. Still strong and still hoping to one day see her beloved once more as a free woman and not branded a traitor.
She was refilling Lord Vladimirs drink when a guard started to speak and talk of her father. She shook with anger. Her entire body froze as a dark look crept across her face. She had turned to smart off to the male when a hand rested on her. "Go get something to eat and some warmth girl you did well today." A gentle male voice said. She nods with a genuine smile to the Lord who had kindly taken her in. He even hid her true identity from the world. He had found out when she stumbled upon him. He saw it a opportunity to have a friendly noble in his pocket. He was a kind man to her and kept her from loosing her cool.
Thank full to slink off to her tent the young woman grabbed some food and ale. Not tired she decided to go for a walk under the autumn moon. She was quite enjoying her evening when a small clearing of a throat made her look up. It had been one of the guards that always harassed her. Vladimir had told him to stay away or he kill the man. However here he was. "Nice night. Little cold thought you like company." He said as he got dangerously close to her. "No I am good, I think I will turn in." She said moving away from him. She backed away and took off at a run. The female could hear the male hard on her heals. She had been very knowledgeable of the area and made twists and turns he shouldn't in the dark. Which he found out when she heard a grunt of pain. He had twisted his ankle.
She smirked and made her way to her tent to sleep. As the morning came two guards walked into her tent and grabbed her. Saying she hurt a member of their guard. "What get off me you idiots. I did nothing." She snapped as they dragged her for the palace. "Will see what the Crowned Prince has to say." They said. "No" she screamed and kicked. Looking for Lord Vladimir, but he seemed to be no where in sight no wonder they were acting on it. He must of been summoned.
Today the prince was holding court. He would sit and here the peoples complaints. However today, was going to be a crazy day. She knew she would not be going back to her cozy life.
@Felilla