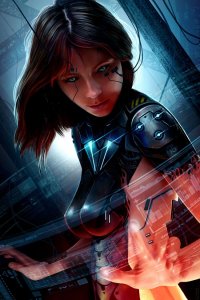 The Murrstress
Original poster
Roleplay Invitations

One on One Roleplays
Posting Speed

Several Posts a Day, A Few Posts A Day
Writing Levels

Adept, Advanced, Prestige, Douche, Adaptable
Genders You Prefer Playing

No Preferences
Playing Style- Passive or Aggressive

I'm fine with doing both, but it depends on the situation and how comfortable I am with the RP, plot, or subject matter of the RP.
Favorite Genres

Scifi, Fantasy, Modern, Magical, Horror, Noir, apocalyptic, Grimdark, yaoi, yuri, anything really.
Genre You DON'T Like

Uhhh..... That's hard.

What element do you think describes you?

I'm not just talking about the four elements of :
Fire
Earth
Water
Air

I'm talking about the LONGER LIST:\
Fire
Water
Air
Earth
Metal
Wood
Lightening
Light
Dark

***********

For me, it's metal. Metal can change its temperature and can either be extremely mailable such as pure gold, or it can be extremely tough, as an alloy can be. It can withstand pressure of most kinds and not break easily.

I try my hardest to be calm, and just go along with the "climate" of the situation, and "change the metals of the alloys" according to the situation.