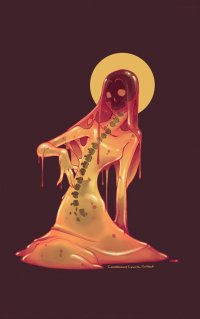 Roleplay Invitations

Group Roleplays, One on One Roleplays, Chat Roleplays
Posting Speed

A Few Posts a Week
Writing Levels

Give-No-Fucks, Beginner, Elementary, Intermediate, Adept, Advanced, Adaptable
Genders You Prefer Playing

Male, Female, Transgender, Futanari, Androgynous, Primarily Prefer Male
Playing Style- Passive or Aggressive

Usually aggressive but I'm more than willing to be passive.
Favorite Genres

Cyberpunk, Horror, Bizarre/Surrealism, Paranormal, Romance, Fantasy, Sci-fi, Supernatural, Grimdark.
Genre You DON'T Like

Really depends. We'd have to discuss it. I can be talked into playing a genre I normally don't like if the plot or idea is really catchy.

Modern Fantasy is the one I dislike the most.