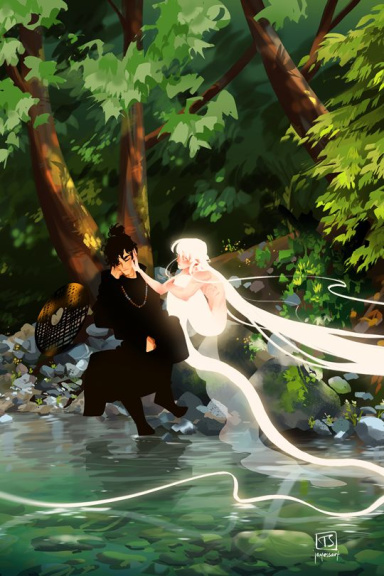 Chaotic Lawful
Original poster
FOLKLORE MEMBER
Invitation Status

Not accepting invites at this time
Posting Speed

One post per week
Slow As Molasses
Writing Levels

Adaptable
Preferred Character Gender

No Preferences
Frederick Wellington
Male | 23 | mr.
---
Perhaps there is a scandal in the knowledge that Frederick dabbled himself in business. It was, after all an occupation, and the only thing a man from the peerage should occupy himself with was how he was esteemed in society. An esteem that, for the Wellingtons, would be impossible to keep if they insisted on the old ways of procuring their fortune. Not with two sons and four daughters all at marriageable age, and the scars of the past generation still fresh. Scandal was part of their fame anyway, what with the baron and baroness having done their part already, so there wasn't much Frederick could ruin more, other than potentially failing and falling into debt, which wasn't even uncommon amongst the peers.
"As popularised by Marie Antoinette herself," the second son had started, pointing at a giant generator in the room attached to a bath. The crackle of electricity coursing through it, foreign and alien, promised the start of a new era and another trend to jump on as Frederick led his family around in the exhibition that centred around this particular device amongst many others. Months of organisation, years of travel and of funds, filled with nights of sleeplessness as Frederick worried himself and his partners, before finally throwing open the doors, had resulted in the exhibition today, in London, where he was now at the privilege to lead his parents and siblings around for free. For anyone else who wanted to see the exotic collection of the newest beauty fads about to be introduced to fashionable society, entry cost a pretty penny, if only to earn back the costs of organisation.
If the Wellingtons were known to lack courage they were in luck that there was already a lady standing on the platform, hairs pointing into all directions as the charged energy coursed through her, eliciting giggles and squeals from her while she zapped and sparkled and crackled. For the crowd she was just another visitor, like them, but Frederick knew that the missus standing there was specifically paid to draw in attention and more investors, and to put down a convincing act that there was absolutely no danger, other than turning
dangerously
beautiful.
"A natural rouge, as you can see," Frederick exclaimed, pointing at the flush in the cheeks of the woman standing, accentuating her cheekbones, while her hair remained a bird's nest of a mess. There seemed to be even something static and mechanical about the way she moved when she stepped off the platform, as the operator of the machinery rushed along to quickly fix the bun in her hair. The 'rouge' remained, blushing cheeks on fair skin and a little crackle in her hair and clothes remaining, one could say that she was
sparking
.
"Who wants to try? There is also a bath version, but I fancy that mother won't approve getting drenched in public," the male offered, not adding in the mental line that the electrically charged bathwater version hadn't received either his funding or his approval after seeing it in action once.
Seeing his youngest sister jump up and down Frederick was quick to add in another remark, smiling at the siblings that generally were harder to control, "it would be a shame to miss out on the dinner special I brought with me," the mystery rang, another one of the Wellington son's little surprises brought back from his long voyages.
@Diana
,
@firejay1
,
@PavellumPendulum
@whoeverwantstocrashthispartywithanacceptedcharacter