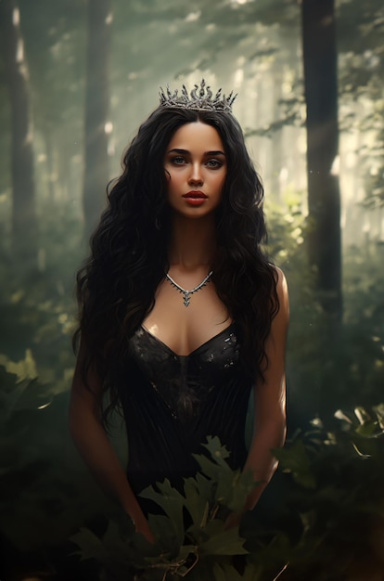 The Dark Queen
Original poster
STAFF MEMBER
DONATING MEMBER
FOLKLORE MEMBER
Invitation Status

Looking for partners
Posting Speed

One post per day
Multiple posts per week
1-3 posts per week
One post per week
Slow As Molasses
Online Availability

In the mornings usually but only during the week. Weekends are devoted to the family.
Writing Levels

Adept
Advanced
Adaptable
Preferred Character Gender

Male
Female
Genres

Modern, Magical, Romance, Medieval, Fantasy, Slice of Life
A letter has arrived for you. It is sealed with the insignia of The Triad. You know you must open it. You know you must follow the directions inside. You have no other alternative. You can almost feel the singe of the brand on your wrist.

Inside you find an invitation to meet at The Sanctuary Hotel, a place you know quite well, a place you have visited before. There are no other instructions. Only a time and a date. You are to check-in. Further directions would be given once inside by the manager, details of the next request from The Triad would soon follow. You cannot deny them. Attendance is mandatory.

You set the invitation down. What could The Triad want now? What mission will you have to go on? Who will die next?
---
Welcome to the Sanctuary Hotel, a place of refuge, rest and rehabilitation. A luxury hotel unlike any other. All Sanctus members receive the highest quality of care and guaranteed safety. Sanctus members can expect peace and quiet and the highest level of security on The Sanctuary grounds. It is a place to get away from the everyday requirements of the life of a hitman, assassin or high powered crime lord. In fact, those are the only members allowed inside. It is a place to heal, to rest, to prepare, to meet, to form contracts, blood oaths and more.
All rooms are equipped with King size beds, a full size bathroom and shower, comfortable seating area, electric safe, blackout shades and a minifridge stocked with various beverages and snacks. Sanctuary grounds include a fully stocked bar and lounge and the Manager is always available. Amenities at The Sanctuary include: a full time chef for all culinary needs and preferences, a personal concierge, weapons and ammunition supply, body armor, maps and blueprints service, transportation, and a full time doctor on staff.
All Sanctuary hotels, which can be found in varying locations across the globe, are operated under the direction of The Triad and those seeking membership must maintain its rules. The Sanctuary is only available to Sanctus members and not open to the general public.
Rules of The Sanctuary
Membership to the Sanctuary must be earned and is for life. Membership has many perks and the rewards can be quite lucrative. Those seeking membership in the Sanctuary must complete the three trials set forth by The Triad. The trials vary from person to person and no pattern can be determined. Upon successful completion of the trials, new members are branded on the wrist with the symbol of the hotel and granted Sanctus status. Members agree to adhere to The Sanctuary guidelines and to follow the ordinances of The Triad.
The Sanctuary is a neutral location and no hostile action can take place on the premises. No business is to be conducted on the grounds which include, but are not limited to, fighting and carrying out contracts on other assassins in the hotel. Those found in breach of this rule shall have their membership revoked and will be executed.
Assisting members that have lost their "Sanctus" status is strictly prohibited. Anyone found in breach of this rule shall have their membership revoked and will be executed.
Everyone on the premises must pay for their presence in order to qualify for sanctuary. Rooms are booked using Triad coins and displaying the Sanctus symbol. If a member merely desires to use the facilities for the day before moving on, i.e. for a private meeting - purchasing a drink at the bar and a display of the Sanctus symbol will earn sanctuary until the day's end. Additionally, the concierge can provide for almost any needs.
Cash is not accepted at The Sanctuary, only Triad coins. Though many contracts established at The Sanctuary have high cash payouts.
Demerit coins are red brass coins marked with the Sanctuary symbol. Demerits are only given once as a warning for when a Sanctus member is close to breaking Sanctuary rules but has not "officially" broken one. A demerit coin requires the recipient to fulfill a Sanctuary mission immediately once called upon and has no monetary compensation. It is a debt owed to the Sanctuary that must be satisfied immediately when called or face execution.
The Triad
The Triad's official members are unknown though they are believed to be members from the highest ranking and oldest crime families in the world. It is unclear whether there are actually only three members to the group or how one earns a position.
The Triad has final say on all matters and their decision cannot be appealed.
The Triad provides its own currency in the form of specialty minted gold coins with the symbol of the Triad on one side and the symbol of The Sanctuary on the other. Triad coins are first earned through successful completion of the original Three Trials. All other coins are earned through completion of contracts. The amount of coins earned is determined by the issuer of the contract.
Those low on coins may enter into a blood oath with another Sanctus member. A blood oath, once sworn, must be carried out. If the blood oath is not carried out, the one that breaches the contract must be executed.
---
About Me
Hi all. Reina here. This is my first group RP! So be nice! There may be some mistakes here or there. I am also open to any feedback and suggestions you guys have! If you haven't already figured it out this RP is based loosely on the John Wick movie franchise. This is not going to be a fandom RP however. We're inventing our own stories, in our own universe with our own characters and history. We're just borrowing a few details.
RP Rules & Info
All Iwaku rules apply.
I am looking for about 3-4 players. As this is my first time as a GM, I don't want to get overwhelmed with too many stories going at once. Also, no more than two characters per player.
I am not looking for any particular writing level. All are welcome! Just make sure your post can be readable and advances the plot along. No one-liners.
I am open to many characters though everyone will have to be human. No super humans, etc. No, you are not some invincible assassin. You can and will get hurt. Wounds do not heal instantly, you're human. You also cannot use a character from the actual franchise.
No one can be a member of The Triad.
Don't ghost. I understand issues come up and life happens. If that's the case, just let me know! I'm pretty flexible. If you do disappear and do not inform me, and I cannot reach you, I reserve the right to revoke Sanctus status and your character will be executed to further the plot.
Character Info & Sheets
I am pretty open to the type of character you'd like to play. You can be an assassin or a member of a crime family, or you can be a newbie hitman working on their three trials. If you have any other ideas just run them by me. I'm pretty sure we can work something out. As stated before, you cannot be a member of the actual Triad.
I am also not a prude with Character sheets. You can make your sheet as small or as detailed as you like, however the more information you put the better we can plot stories and missions. For appearance/face claim images, please use realistic art or real people.
I have a basic character sheet below but feel free to add more details or get as fancy as you like!
Name:
Gender:
Age:
Appearance:
Personality:
Background:
---
Interested? Please let me know below. Questions? Post them below! Have a character in mind? Go ahead and post it!
Last edited: