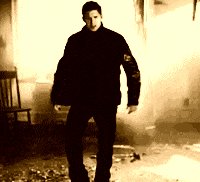 Edgepeasant
Original poster
I will list some stuff I have a craving for but please feel free to suggest something else.

Military
Circus
Science Fiction
Welcome to the Family
Fantasy
Once again I am only going to list some that I am craving. Please feel free to suggest another fandoms.

Marvel
Jurassic World/Park
Blue Bloods
Criminal Minds
Supernatural
Marvel/Jurassic World crossover

A few things you might want to know
:
- I will only roleplay with
red-star
members
-One-liners are not ok. I expect one paragraph. I will never give less myself and I almost always give more.
-I can play both male and female characters. I can also play any gender pairing. Just do not come to me expecting me to play the only male character.
-When it comes to how often we post I know life comes first. Sometimes I can post everyday but sometimes it could be once a week. As long as my partner can post at least once a week, I'm alright.
-Please communicate with me. We don't need constant OOC chatter but some would be great. It helps solve problems and allows us to discuss plot ideas/twists along the way.
Last edited: