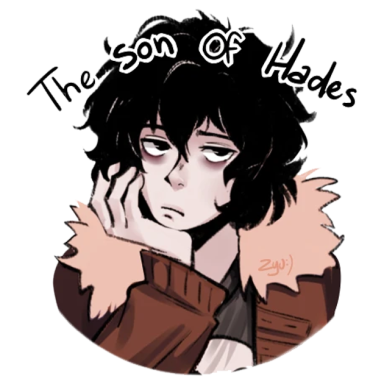 The One True Pibbles
Original poster
Hey everyone! So this is gonna be a rather quick one, but I hope it catches your attention all the same!
-------------
We are Emergents; beings gifted with incredible powers, either through birth, or through some freak accident that unlocked the genenome hidden deep within that grants us all of our abilities. We have lived alongside humanity since the dawn of time; though our initial outing on a global scale began in the 1920s, with the creation of "The Justicar" as part of a secret Allied Powers experiment to turn the tide of the war. After that moment, Sam Richards became a legend and led the Allies to victory. But with his sudden presence as a global champion for America and her allies, the number of public Emergents began to grow. There were heroes like Captain Destroyer, Lady Liberty, The Moosemen, and of course, The Pitiful Ferret-Man, who's popularity among young children cemented him in pop-culture history. But to match these heroes, villains such as Satanis, Harriux the Conquerer, Doctor Feral, and The Legion of Penultimate Chaos also began to make use of their powers in a public setting; though they were not quite so willing to 'protect and serve' as the heroes were, and so conflicts quickly arose.
But now, in our current year, Emergents have become globally recognized. We've been celebrated for our heroism and self-sacrifice, but also chided for our differences and reviled for the crimes and atrocities committed by the more sinister members of our species. But, no matter what side you chose in the end; everyone has to start somewhere.
That's why The Triumphants, the top-super hero team in the world, established "Camp Emergent"; a secret haven located deep in the heart of North America where young Emergents can come together and take their first steps towards controlling and understanding their powers, while also building foundations for a future as a public or private "Super Hero" (though some may not choose such a 'prestigious' life).
Over the course of our fourteen-week semester, beginning in late April, we strive to bring young Emergents together for what will hopefully be the best summer of their lives! Campers will have a chance to meet people just like them, form life-long friendships, and forge themselves into responsible and powerful adults with a bright future ahead of them. With a perfect balance between team-building exercises, general camp activities, and extensive 'power training' (as well as competitive sports/events where campers can demonstrate what they've learned), Camp Emergent is the #1 Emergent-dedicated advisory program in the world!
If this sounds like the perfect summer for you or your child, please register for our upcoming semesters! We look forward to seeing you soon.
----------------
So yeah; if you didn't pick up from the little blurb I wrote out there, the basic idea of the RP is centered around a summer-camp for Super Heroes, called "Emergents" in this world. We will all be playing first-time campers, each equipped with their own powers/abilities (for fun, you can use a random power generator, or simply pick your own), who have their own reasons for attending the camp.
While the RP won't start off with a massive adventure the characters have to go off on, there are plenty of mysteries and activities sprinkled throughout the plot that will gradually build up to a larger event. But more or less; think of this as a Slice-of-Life RP; but with superheroes.
In terms of characters, we'll ONLY be doing OC (original characters), though you can obviously use pre-existing characters as an inspiration point if you really want (but if I see a Spider-Man character who's similar to Peter Parker in every way except his name, I will clearly not be accepting him/her). The age range I'll be allowing here falls between
17-19
, as the camp is designed for people just getting out of high school and deciding where they want to go in life. Because the camp does not inherently disallow Super Villains to join the ranks; I'm gonna be pretty adamant on this point from a GM view. Characters can definitely be antagonistic towards each other/form rivalries, but killing is outright banned at the camp, as are most crimes in general. So while you can play a
villainous
character, you won't be allowed to play an outright
villain
.
Also, try to keep power-levels in check. Remember; for every advantage a power grants, there's an equal disadvantage that the hero must also suffer from. Using a character I've made for this RP as an example; his main power is the ability to temporarily copy the powers of other people. The biggest drawback of this, however, is that he can only copy one power at a time and if he hasn't gotten used to said power like the original user, he'll have a much harder time controlling it unless he can expose himself to it often. For instance; he copies the powers of somebody with telekinesis, but the sudden noise in his head from the thousands of thoughts he's reading simultaneously would begin to drive MC nuts for a bit until he can learn to suppress the voices and focus again (or he'd just let go of the power).
More details will come as we go, but I thought I'd post this to see how people reacted. If you're interested, post below and reserve a spot! We'll likely start the OoC thread when we have about 5-6 people interested (counting myself).