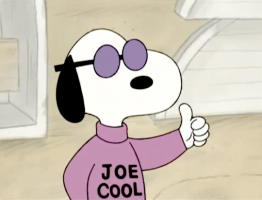 carpe noctem
Original poster
LURKER MEMBER
FOLKLORE MEMBER
Invitation Status
Posting Speed

Speed of Light
1-3 posts per week
One post per week
Online Availability

Saturdays and Sundays.
Writing Levels

Intermediate
Adept
Adaptable
Preferred Character Gender

Male
Female
Transgender
Genres

Romance. Modern. Dystopian. Horror.
Your radio or television spurs on with a lovely good morning tune sung by our fantastic Uncle Jack.
♬

"Good morning dear friends, good morning, to yooou.."

♬
"Hello, hello, and good morning to you fellow dreamer. Thank you for tuning in. The weather today is a slight sprinkle of rain with a marvelous ray of sunshine.
I do hope you had a lovely night's sleep and ended all the troubles of the previous day in dreamland.
That is if you have any troubles! Remember what was bothering you yesterday? Haha, I certainly hope not!
Today is going to be EVEN BETTER.
Now, we all forget things from time to time, so don't forget the most important thing.
Did you leave the stove on?
Did you remember to shave?
Did you wash your hands?
Did you brush your teeth?
Did you forget to turn off your telly as you rested?
I hope you did all these things, but they're not the most important thing.
And that is as we all know.
Did you take your Bliss today?


Never forget to take your Bliss

, and I guarantee your day will go as smooth
as velvet."
Your TV cuts to an intermission screen, or the sounds of your radio fades to static. And that was that.
Will you run the day? Or will the day run you?
Only your

happiness

will tell.
☺☺
[spoili]
Vanna Von Sleshe
Type:

Sorrowful.
@Purpisoful
Lolly & Johnny Sweets
Type:

Sorrowful.
@Lackadaisical
Alicia Johnson
Type:

Sorrowful.
@Seihou
Oliver Hyfee
Type:

Sorrowful.
@Commander Cheesecake
Jaime Lawless
Type:

Sorrowful.
@Commander Cheesecake
Leon Marcum
Type:

Sorrowful.
@TwistedPainter
Charlotte Pumpernickle
Type:

Blissian.
@DANAsaur
Charlie Chanselbottom
Type:

Blissian.
@Shattered♦Secrets™
[/spoili]
(These are the people who have either died, or escaped. Who knows what happened to them. Tsk, tsk. AKA. INACTIVE CHARACTERS.)
[spoili]
Christina Pettyfield
Type:

Blissian.
@Ali
Madeline Raydon Muse
Type:

Sorrowful.
@Shadicmaster
[/spoili]
☺☺
☺

How to post.

☺
Picture of your character: (JUST POST A PICTURE. XD)
Time of Day:
Location:
Activity:
☺☺
​
Last edited: