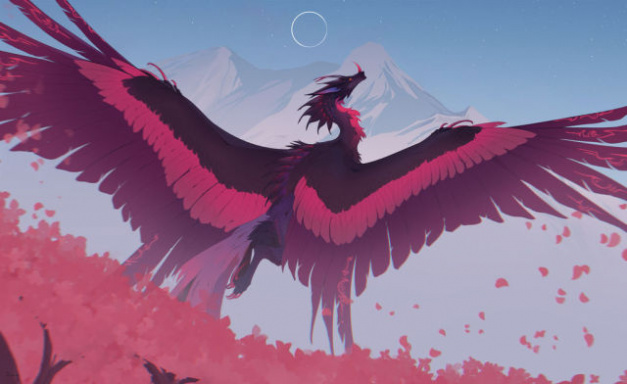 Accidental Pyromaniac
Original poster
Roleplay Invitations

Group Roleplays, One on One Roleplays, Private Convo Roleplays
Posting Speed

Several Posts a Day, A Few Posts A Day, One Post a Day, A Few Posts a Week, One Post a Week
My Usual Online Time

Most of the time MST
Writing Levels

Adept, Advanced, Adaptable
Genders You Prefer Playing

Male, Female, Primarily Prefer Female
Playing Style- Passive or Aggressive

Depends on the plot, really. Tend to be Aggressive.
Favorite Genres

Mideval Fantasy (LOW fantasy), SciFi, Modern
Genre You DON'T Like

I'm up for mostly anything. But I don't really like voodo and lots of magic. Don't get me wrong, I like fantasy and dragons and stuff....just not the magic part. That's weird to me. And no demons.

ASA Headquarters
11:00 AM
50 degrees fahrenheigt, 15 mph winds



The rooms were definetly a point of contestation, and the heroine could tell as the apartment's new occupants started streaming back out. Liam's questions were answered first, as they seemed the most prevalant.
"Of course,"
she nodded.
"Later tonight I'll give you all the rundown on emergency procedures. And yes- in fact, each room is on its own power grid, and the venting systems are well-equipped to handle any outside tampering. The windows can shrug off a small missile- we tested it- and they have reinforced metal shutters that automatically descend in case of outside attack. Also, the tinting is the darkest you can get. No one will be able to see in- oh, and in case anyone was wondering, I will not be able to remotely access your rooms once your keycards are swiped for the first time. All access for anyone but the person with your keycard will be revoked."
Her attention was next drawn to Emily, who was requesting curtains.
"We can get you almost anything you want for your room- really, just fill out a request and HR will have it to you within a week. I can give you a request form later."
Then, Mattew and Ashe exited, the former asking about returning to old residences and the latter inputting his curiosity on the matter as well.
"Yes. Really, you're all free to do whatever you want, as long as you stay on call so we can get ahold of you, and show up for patrols when you're sceduled to."
She shrugged.
Finna's voice was the next to rise, an anxious tone decorating it. The woman was shaking, poor thing. Allison gave her a look akin to pity.
"Let's go,"
she agreed, knowing that she was probably overwhelmed.
"Next is your introduction to each other's powers. I hope you're all ready, because this isn't going to be easy on you."
With that, she led the way down the hall.
ASA Headquarters
11:00 AM
50 degrees fahrenheigt, 15 mph winds


The winged male followed the group quietly down the hall, his eyes resting on the white-haired woman that had seemed so affected by the dorms, and the girl that had taken up the spot next to her.
But he had no time to speak to her, or to gather up the guts to even approach, because they were soon entering the training room. It was a large area, with various gym equipment and even acrobatic items scattered around. On the far side, however, was just a large, empty area behind a large glass enclosure, and bleachers just outside. This is where they were headed, and Allison instructed the recruits to sit.
This is when he stepped forward for the first time, taking over for a moment as Allison stepped aside and sat down at what looked to be a control panel.
"Alright, my turn,"
he remarked, giving them all a slightly awkward, quiet smile.
"I'm Ebon- or, I guess you can call me Slate if you really want. This glass-enclosed area is where the true training will take place. You'll each have a turn to fight non-deadly robotic adversaries in this enclosure, to show off your fighting skills and your powers. The most hurt you'll receive is a bruise, or maybe a cut if you're stupid with the weapon you pick."
A moment passed before he allowed an ever-rare smile to cross his lips.
"Unless, of course, you'd rather show off against me."
He glanced over the group for a moment, then pointed to the rightmost person.
"You'll start, Aiden,"
he stated firmly.
"We'll just go down the line."
She didn't exactly seem happy about going first, but she wasn't complaining, which was a relief to him. She stood up awkwardly, her eyes darting to her companions for a split second before she stepped down to join him at the bottom of the bleachers.
Slate gestured to Allison, who flicked a switch on the control panel. A podium rose from the floor in the center of the training area, populated with a variety of weapons- blades of various sizes, bludgeoning weapons, a rifle, and a pistol.
"Pick one,"
he ordered her, his voice almost indifferent.
"Once you do, that podium will retract and the fight will begin."
She walked in, plucked a small dagger from the pickings, and stepped back as the podium retracted. The lights inside the room dimmed, Slate sat down, and Allison flicked a few more switches and twisted the knobs on her control panel, and the fight began.
He watched in silence, then, when the girl finished her demonstration and returned, gave her a nod and a quiet 'good job', then gestured for the next person to demonstrate.
ASA Headquarters
11:00 AM
50 degrees fahrenheigt, 15 mph winds



The white-haired woman seemed to be in a bad way, so as Allison led the group off, Aiden slipped through the crowd quietly until she was next to her.
"Hey,"
she greeted softly.
"You're going to be okay, yeah?"
It was more of a statement than a question, but she felt that it was an important one.
"My name's Aiden. Yours?"
When the reply came, she smiled, but was prevented from speaking anymore as the group was ushered into seats in the rather spacious training room. She took the seat farthest from the control panel, but that soon proved to be to her detriment, as the newly-introduced Slate chose her to go first. She swallowed thickly, the familiar pit of nervousness settling in her gut as she slowly, hesitantly, and unwillingly stood up and strode into the center of the training area once she was instructed to.
Her skin crawled with the feeling of her comrades' eyes on her back, but she swallowed the stage fright back and grabbed a dagger from the podium after a moment's hesitation over the grenade.
The podium slid back into the floor and she gripped the handle of her weapon in the palm of her clammy hand.
"Alright,"
she muttered as the lights dimmed.
"Let's go."
The wall slid open in four places, and rotund, compact bots began wheeling out of them, their sensors blinking red and a mechanical whirring filling the room as their sights locked on. Aiden didn't move until the first rubber bullet was released toward her, which was when she just….disappeared. It was as if she simply blinked out of existence.
She turned up half a second later in front of the bot farthest from her previous position, raising her arm and driving her blade straight into its 'eye'.
It sparked, shuddered, and fell on its side as she kicked it.
The whirring of machinery alerted her to a melee attack from behind, and the young woman just smirked, blinking out again before reappearing behind the bot that had attempted to swing a bludgeon onto her spine. Another spark, this time from the top, where Aiden had buried the knife into its cranium. It shuddered and died, but the girl's smile fell when she tugged on the knife and it wouldn't slide back out.
A shot sounded and she teleported away, just in time for the rubber bullet to pass through the air where her head had been a moment before. In the next instant, she was yanking the bat from the bot's clawlike hands and running for the next bot. She darted in and out of its vision, each shot from its rapid-fire movements missing by a mere fraction of a second before its face was dented in by the metal bat from its dead comrade.
The bludgeon, however, was Aiden's perfect record's demise, because as she was recovering from this swing, another shot rang out. This one bounced off her shoulder, and she snarled audibly as she whirled on the last remaining bot. Another bullet was quickly flung her way, but it missed, and the revenge for its daring action was soon carried out with a hard hit from the metal bat. This time, Aiden hit it twice, both times with an overhead swing.
She dropped the bat, stepped back, and returned to the door, where she was quickly let out. Finally, the nervousness that had melted away with physical activity melted away, and her small smile fell as she hastened to sit down again with a short breath of relief.
The extrovert hadn't expected to be this nervous doing this kind of thing, but she was, and she was glad to be out of the center of attention and sitting back down where she could hide her face in the hood of her sweater.