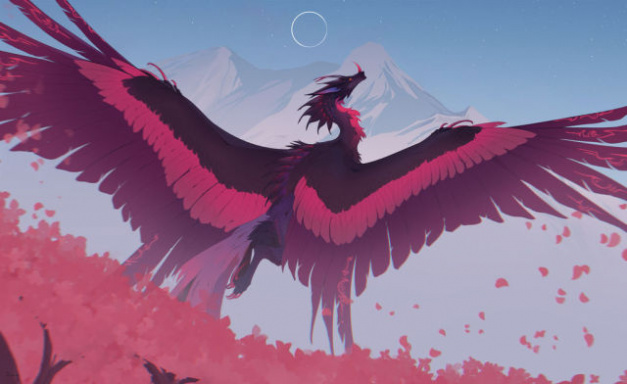 Accidental Pyromaniac
Original poster
Roleplay Invitations

Group Roleplays, One on One Roleplays, Private Convo Roleplays
Posting Speed

Several Posts a Day, A Few Posts A Day, One Post a Day, A Few Posts a Week, One Post a Week
My Usual Online Time

Most of the time MST
Writing Levels

Adept, Advanced, Adaptable
Genders You Prefer Playing

Male, Female, Primarily Prefer Female
Playing Style- Passive or Aggressive

Depends on the plot, really. Tend to be Aggressive.
Favorite Genres

Mideval Fantasy (LOW fantasy), SciFi, Modern
Genre You DON'T Like

I'm up for mostly anything. But I don't really like voodo and lots of magic. Don't get me wrong, I like fantasy and dragons and stuff....just not the magic part. That's weird to me. And no demons.

ASA Headquarters
11:00 AM
50 degrees fahrenheigt, 15 mph winds



It was the big day- the day that would dictate the future of the city- and, perhaps, the world. Allison was wearing her suit, the grey and burnt orange metal plating covering her skin and shrouding her face in shadow. Silver dog tags hung around her neck, the thin engraved metal resting on her chest and glinting slightly in the fluorescent lights in the small assembly hall.
Perhaps the suit was unnecessary, but until the recruits signed their contract, there was no need for them to see her face. She glanced to her left slightly, noting the man standing in the shadow of the curtain behind her. It was Slate, one of her three long-time partners. He was also wearing his suit, but his hood was down, revealing messy yet somehow beautifully satisfying black hair.
He was scowling into the hall, arms akimbo over his kevlar-clad chest.
Allison followed his gaze to the rows of folding chairs and the few contracts and pens that had been laid on the front seats. Not many people had signed up, but perhaps that was for the best. The woman sighed, scratching at her cheek a bit. He hadn't been exactly thrilled about being here, but she had somehow managed to convince him.
As for herself?
She was….eager. At least, that was the best way to put it. But then again, she'd always been a people person, and after hearing about the team she was to train, she was excited from not only a personal perspective but also a scientific one. Putting a team of damaged, powerful individuals together and having them work together probably wasn't the best plan, but she was eager to see what would happen. Besides….she had enough degrees in various sciences that she was sure she'd be able to solve any problems that had arisen.
In fact, she was so excited that she had already built everyone custom suits, despite never having met them. The sign-up process was intensive, after all, and she'd been provided with not only their basic information, but also their measurements, color preferences, and more. All of those expensive gifts, in fact, were just in the next room over- a display closet, if you will- a long hall with bulletproof glass cases, each containing a suit and labeled with the alter-ego names of the possible ASA members.
Had it been an easy process? No. It certainly wasn't without its grievances. But just seeing the looks on their faces was going to be reward enough, she figured.
Allison wasn't given any more time to speculate this, however, because the door creaked open. The woman straightened at her podium, and smiled over at the person who entered. It was a young woman of about nineteen, with medium-length light blue hair. Not thirty seconds later, another recruit walked in. Then another. And another.
She straightened, giving each of them a welcoming smile as they all sat down.
"Welcome, recruits."
She spoke into the microphone softly, her sweet voice ringing through the air in a calming manner.
"I hope you all arrived here in good health. Welcome to the ASA- I'm sure by now you all know why you're here, and you have all been accepted into the program. There's just one more thing left before you're officially inducted into the team."
The woman waved her hand at the three-page contracts that they'd all been provided with.
"Once you sign, you will be officially inducted into the ASA and provided with- as your contract states- a personal apartment in this very building, food, water, and a notable salary for your work. I hope that I will be able to work with you all soon. Anyone who does not sign can go back to their lives as normal citizens, effective immediately."
With her little speech out of the way, Allison stepped away from the podium and sunk into the chair behind it and to the right, then looked over at her male companion. He was still in the shadows out of sight, and as he met her gaze, he simply shrugged halfheartedly.
In response, she stuck her tongue out at him, remembered that was unprofessional, and promptly sucked it back into her mouth. She then returned her attention to the recruits, watching them as they flipped through the contract and scanned their eyes over the fine print.
ASA Headquarters
11:00 AM
50 degrees fahrenheigt, 15 mph winds


Slate was, as usual, staying out of the spotlight. He didn't like crowds, knew the bad side of people, and knew how many of the few recruits had been offered this in place of a prison sentence.

If they had done wrong, he figured, why even extend the offer to them?

His thoughts were broken by the brown-eyed gaze of Allison, and he glanced over to her to find her looking at him questioningly. Before he could do anything, however, she followed his prior line of sight to the chairs lined in front of the stage….and the contracts.

Slate frowned a bit, ruffling his wings as the heater at his back purred to life, hitting him with a gust of abnormally warm air. The black feathers stood up a little, their glossy sheen barely visible in the dim, flickering light backstage. The curtain at his side was a big, red velvet thing- and probably heavier than his entire body, including his metal suit and the huge rifle he carried. He absently wondered how they'd even suspended the thing, cocking his head to the side a bit. His hair flopped with the movement, the black locks hanging down slightly before returning to their original position as he moved his head back.

A light squeak of the door alerted him to the start of the program, and the man peeked from behind it to view the attendees. The first to enter was a blue-haired young lady, but for as small and harmless as she seemed, Slate could already tell there was something off about her. His eyes briefly caught on the arms of a waiting prison warden outside the closing door, high-tech handcuffs dangling from his belt. He remembered this one from the files he'd been provided. She was one of the criminals.

He watched with narrowed eyes as she meandered her way to the front of the room and sunk into a chair at the corner, her thin hands snatching up the contract on the seat cushion.

Allison began speaking after a few minutes, her voice devoid of any prejudices. Slate couldn't really fathom it. Was she really okay with letting this unfold? All these people were far too young for this, and on top of that, most of them were emotionally damaged. Why had ASA even been formed? The way it was going, it seemed that it was turning more into a murder squad than anything.

He was so consumed in his own brooding thoughts that he didn't notice his companion was finished until his ears caught on the unfolding of papers. Slate shook himself from this state of mind and looked over to Allison, noting that she was now sitting down and looking over at him. The man shrugged, and she stuck her tongue out in response before quickly pulling it back in and flushing a bit.

Slate couldn't help but smirk at that. At least his old teammates were around.


ASA Headquarters
11:00 AM
50 degrees fahrenheigt, 15 mph winds



Double doors loomed in front of her, and behind her was the reception room. Civilians milled about, waiting in chairs and talking to tired, smartly-dressed and coffee-fueled receptionists. She tried to keep her head down, but her vibrant blue hair was already a point of interest and the fact that she had a prison warden at her side and handcuffs on her wrists wasn't helping her blend in.

The whirr of the handcuffs unlocking didn't settle her nerves, just gave her something to take them out on- her own wrists. As they loosened and allowed her hands freedom, Aiden immediately dug her nails into her arms, staring ahead at the door.

Behind it lay the possibility of permanent freedom...or a life of dancing to the government's feeble whims. It really was a two-edged sword.

She sucked in a deep breath and stepped inside after a moment's hesitation, ignoring the prod between her shoulder blades from the warden at her back. Before her lay an expanse of seats, with the front row occupied by paper and pens.

Aiden took her seat, staying silent with her head down as the other recruits filed in and filled the remaining chairs. The paper clutched in her hands was a sort of contract, and up on the stage was the Huntswoman herself- one of four original heroes, and one of three that would be, according to the recruitment letter, training the members of the ASA to fight crime. Huntswoman spoke once all the saved seats were filled, and the woman barely paid attention to the words she spoke as she stared down at the three-page contract.

Once Huntswoman was finished speaking, Aiden flipped the paper and scanned her eyes over the paper.

"Greetings, participant. The American Superhuman Association (or ASA) welcomes you with open arms and hopes that you have a fulfilling time here, working along with the American government to ensure a bright future for our country. You have been accepted into our group for your powers and your potential to help citizens that are not superhuman. While staying here, you will be provided with all your necessities, which include but are not limited to: free medical care, a personal apartment, a $6,000 monthly salary, food, clothing, and water, provided you stick to the rules and conduct yourself with mannerisms that befit a member of ASA.

You will be required to work together with people of all sorts of ethnic and social backgrounds, and we hope that for most of you it will become like a family in time. We realize that some of you have engaged in and been convicted of criminal activity in the past. If that is the case, consider signing this contract a full and permanent pardon.

Under the watchful eye of three world-renowned heroes, you will learn how to fully control your powers and use them to fight the rising crime rate through hands-on training and field work shifts. We hope that within a few years, you will be ready to be the new generation of heroes.

We will not be held accountable for any and all injuries you suffer on the job. Should death occur while working for us, ASA will fund a funeral in your honor. If you decide to leave ASA, further use of powers, regardless of motive, will be treated as any other superhuman citizen- with a fine and possible jail time. Any criminal activity while working for ASA will result in immediate termination."

Of course, there was a lot more fine print than that, but it was all basically saying the same thing as the introduction. The only difference was more legal terms, using words that Aiden didn't completely understand but didn't really care to, either.

She signed the paper with her messy cursive, closed the thin contract and rested it in her lap, and finally sat back and looked up. This was not her ideal life, but it was better than jail. Her blue hair fell over her shoulders in a mane of thick, brightly-colored locks, drawing attention to that more than to the fact that her dog tags were, as usual, hidden in her shirt. The only thing calling her out on that fact was the thin silver chain resting on the skin of her neck, disappearing under the collar of the black fabric of one of the few shirts she owned.

Aiden then turned her attention to the rest of the inhabitants of the assembly hall, blue eyes scanning over each individual in quiet scrutiny.


Last edited: