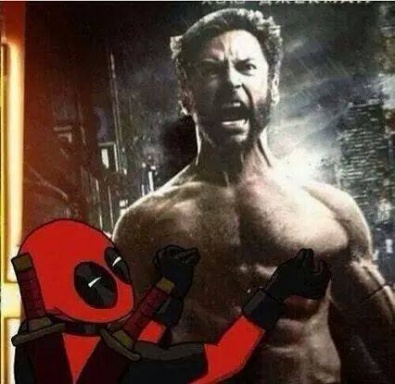 But does he know about second breakfast?
Roleplay Invitations

Group Roleplays, One on One Roleplays, Chat Roleplays, Private Convo Roleplays
Posting Speed

A Few Posts a Week, One Post a Week, Slow As Molasses
Writing Levels

Elementary, Intermediate, Adept, Advanced, Adaptable
Genders You Prefer Playing

Male, Primarily Prefer Male
Playing Style- Passive or Aggressive

I like to do both and collaborate with the people I am rping with. Two heads are better than one. If you have a preference one way or the other, that is fine too.
Favorite Genres

I like most. However, I have found I am most comfortable with Fantasy, Sci-fi, Fandom, and Modern.
Genre You DON'T Like

I am willing to try anything once.
The sounds of machines beeping and medical staff rushing surround you. It is nearly time. You came from far away to end up on a ship adrift in space. This corporate ran, sci-fi hospital has served as your home the last few days. At least the staff here were attentive and seemed knowledgeable. That confidence helps when shoving needles, IVs, and whatever else into random strangers.



In fact, that is the last thing you remember. A brightly colored bag was being put up before a sedative put you back into dreamland.

11:47am - April 11, 2782 (Present Day)
Aboard the JC Milan1012 somewhere in space

The room you wake up in is different that before, in that it is not the same one and it is filled with several other patients. Nobody in a white coat seems to be around. It was still nicely lit with the machines just working away monitoring your vitals and keeping you hydrated. The walls were pure white, giving a sense purity and high standards. Everything about the room was organized and perhaps methodical. Well-funded.

The strange, green bags had no labels but already seemed to have been pumped into your veins. The thing you signed your life away on apparently comes in a plastic bag and forced into you, and several others, like it's a message from God himself!

But strangely, you feel fine. Better than fine. You feel normal. Something that you have not felt since you were diagnosed.

A voice comes over the intercom.

"Well good nearly afternoon ladies and gentlemen. This is Dr. Sawyer and I am letting you all know that it is nearly lunchtime. A nurse will be in to unhook you all in a moment. So come down the hall and join us in the cafeteria."

With a pop, the voice disappears. Dr. Sawyer was the man keeping tabs on you. A bald head and a scrauny frame painted a man who was in medicine for a while and did his best to keep you on the up and up. Now he was inviting you to lunch.

What will you do next?
​
8