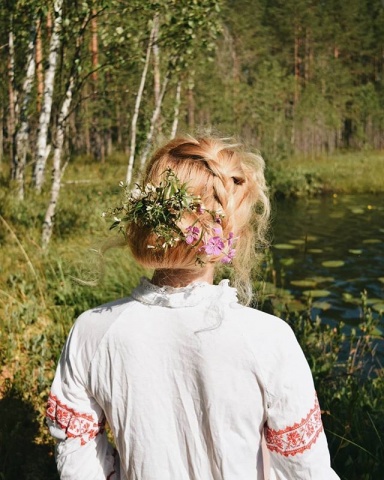 ♡ vast and brilliant. ♡
Original poster
LURKER MEMBER
FOLKLORE MEMBER
Invitation Status

Look for groups
Looking for partners
Posting Speed

1-3 posts per day
One post per day
1-3 posts per week
Online Availability

Usually in the evenings and late at night.
Writing Levels

Adept
Advanced
Adaptable
Preferred Character Gender

Male
Female
Nonbinary
No Preferences
Genres

Definitely fantasy, anything with magic, sci-fi, apocalyptic, occasionally modern/slice of life depending on the plot.
It was always peaceful in the forest that these cats call home, there was plenty of prey for hunting, there were plenty of kits to soon be warriors, and the clans were at peace with one another. There never seemed to be a problem, but peace isn't meant to last for long. Strange things began to happen. Prey had suddenly ceased to exist it seemed, and with less food, meant less kits, and less kits meant less warriors. With starving cats meant rising tensions, and something was bound to snap eventually. In a desperate time of need, the cats turned to their ancestors, the wise warriors in StarClan for some sort of sign, but StarClan had only bid one message,

"The shadows will envelop the waters, the sky will crack, and the stars will fall."
​

​
Each clan has their own territories, exactly the same set up as the first series of books. It is forbidden to cross into another clan's territory without permission.
ShadowClan
,
WindClan
,
RiverClan
, and
ThunderClan
.
​
RULES

- In the roleplay, none of the canon events have any relation to what happens with our plot. Meaning, none of the original characters actually existed, and we are following a completely different prophecy as the one in the books.
- High positions for your character ARE open, but if you choose to be a high position like a leader or a medicine cat, you must be active in the roleplay.
- Only certain players will know what the prophecy means, so most of you will literally be in the dark as it plays itself out. Certain players will be chosen to take part in the prophecy.
- If you want to apply for a higher position, it's first come first served. Simply ask to reserve the spot before you make your full character sheet.
- Not everything we do in roleplay will particularly be accurate in the books, and that's okay.
- Please keep in mind to kind of stay 'cat friendly' when naming your characters. Any names with things such as 'Diamond' would be unrealistic, since a cat has probably never seen a real diamond, let alone know it's name. (Even though they probably wouldn't know what fire is called either but sssh.)
- No Mary-sues or Gary-sues, obviously.
- Every kit needs a mother. No orphans running around with no explanation whatsoever, if you're under 12 weeks, you must have a queen as a mother.
- At 12 weeks, a kit becomes an apprentice. At 6 moons, an apprentice becomes a warrior.
- All kits' names must end in "kit", all apprentices must end in "paw", and all leaders must end in "star". Ex: Bramblekit (kitten), Bramblepaw (apprentice), Bramblepelt (warrior), Bramblestar (leader).
- Not listening to your leaders WILL result in IC punishment. However, don't carry it ooc.
- Realistic cats only. Your cat cannot be pink, or have bangs, etc. Just normal, everyday cats. Kind of.
- If you want to make your cat gay, go for it. Want them to be asexual? Knock yourself out. This is where the realism bends a little.
- You can have up to five characters.
- GET ALONG AND RESPECT ONE ANOTHER.​
CHARACTER SHEET

Name:
Past names (if any):
Gender:
Age (in moons, one moon equals one month)
Orientation (optional):
Scent:
Clan:
Rank:
Mate (if any):
Kits (if any):
Short physical description:
Personality:
Strengths:
Weaknesses (balance out the strengths):
Picture:

​
Last edited by a moderator: