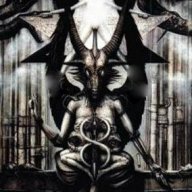 Certified Subdomain
Original poster
MYTHICAL MEMBER
Posting Speed

Speed of Light
Writing Levels

Douche
Preferred Character Gender

No Preferences
WARHAMMER 40,000
The Dark Tarot​

The Bael War has raged for twenty years, and Hesperos, a prime system at the heart of the Ultima Segmentum, has been its stage.

Half the planets are infested with Xenos and the other half rife with heresy and daemonic scourge. All arms of the Imperium are committed to returning Hesperos to the Emperor's light.

But now... on the 21st year of the War... all is set to change.



Something is happening in this star system. Heroes are arising with new and terrible powers that could change the course of the war. Some have been missing for years and others were believed dead. But all have returned and all bear the marks of strange symbols never seen before.

Whether they will rejoin their comrades, forge their own empires, or seek an answer to their blessing, it remains to be seen. But one thing is certain... the fates of these individuals are sure to become entwined.

The Dark Tarot is waking...
​
CURRENT MAP OF HESPEROS SYSTEM
Okay, so here's the deal. Due to real life commitments, this will be the one single roleplay that I'm involved in on Iwaku. Here are the rules:
1. You can play up to 3 characters and they can be anything from the 40K setting.

2. Your character must have in their backstory a point at which they vanished/died/suffered a strange transformation during the course of the war and then returned with a mysterious symbol on their body or wargear.

3. You must help me out by submitting a planet suggestion with your character sheet (see below). The aim is to develop/describe the Hesperos System between us. The planet does NOT have to relate to your character.

4. Your Tarot Power can be a force for good, evil or neutrality. It is a supernatural ability that has far-reaching consequences. If you're stuck for ideas think of urban legends, historical myths, divine fates or the meanings of the classic Tarot Cards.

5. You can have NPC followers/troops/allies but they can never harm another PC without their permission.

6. PVP showdowns are encouraged and anyone who acts like a twat will be Mod-slapped and subjected to snarky put-downs.

7. Keep it grimdark. Keep it epic.

* * * * * * * *​
[DASH="silver"]
CHARACTER
NAME: Alo'Kine Nebuwihn

RACE/CLASS: Eldar Farseer

APPEARANCE:


SYMBOL: Nebuwihn's symbol is on the palm of his left hand.

TAROT POWER: The Life Sands - Nebuwihn can bring great luck or ill-fortune to those who cross his path. When contemplating the destiny of another, Nebuwihn conjures a handful of sand that represents their fate. He can either scatter it to bring them bad luck, or mould it into a crystal and thereby improve their chances. With this power Nebuwihn is having a strong influence upon the war.

ATTITUDE TOWARDS THE SYMBOL: Nebuwihn believes that the symbol is a blessing from the Eldar Gods and that the Dark Tarot are predestined to serve the greater good of the Eldar race.

NPCs: Nebuwihn's transformation has split the loyalties of the Ulthwé Strikeforce operating in the Hesperos System. He has now gone rogue with a sizeable army of Black Guardians, Wraithguard and Aspect Warriors. They are moving quickly from planet to planet and turning the course of every battle they encounter.

DISAPPEARANCE & RETURN: Farseer Nebuwihn was reported slain during fleet combat with Tyranid hive-ships around the Hesperos sun. A year later he appeared on the planet Skarfax, amongst the urban fighting, and rejoined the Ulthwé Strikeforce. His transformation has been causing division amongst the Eldar ever since.
[/DASH]
[DASH="cyan"]
PLANET
NAME: Skarfax

TYPE: The city's main Industrial/Agri-World

TERRAIN: Flat and temperate, with vast hive cities and crop-continents. No oceans. High winds and rainstorms common.

STATUS: Skarfax is in the grips of a massive Ork invasion, along with the first waves of a Tyranid Assault. There is a heavy Guard presence in the warzones and Space Marine Chapters are being brought in to stem the tide.

[/DASH]