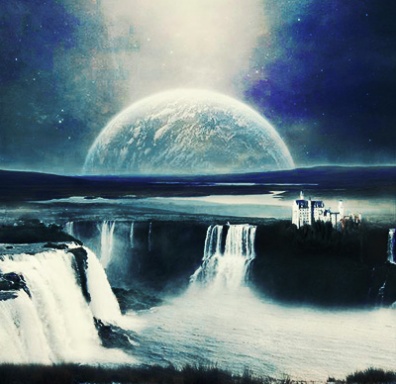 Formerly 'Saturnine'
Original poster
Roleplay Invitations

One on One Roleplays, Private Convo Roleplays
Posting Speed

Speed of Light, Several Posts a Day, A Few Posts A Day, One Post a Day, A Few Posts a Week
My Usual Online Time

All the time.
Writing Levels

Elementary, Intermediate, Adept, Advanced, Prestige, Adaptable
Genders You Prefer Playing

Male, Female, Androgynous
Playing Style- Passive or Aggressive

I am an aggressive player, I can take a backseat but I do not like to be passive that often.
Favorite Genres

Fantasy, Horror, Action, Romance, Adventure, Drama
Genre You DON'T Like

Modern, Realism

Hi there, I am looking to roleplay out three different settings. I love fantasy, romance, action and big adventures! So, expect there to be big adventure in our plots. Keep in mind these aren't 100% ideas, but it's more the base idea of what I'd like to do.
Underwater City:
Basically, this place has been secluded from the original world by being inside of a deep underwater trench. The people there used their mages' enchantments to take their kingdom beneath the waves for X reason to avoid war. We could come up what the civilization is like but I would like to play it being either two outworlders coming there, one outworld/inworlder or two inworlders. This would take some pre-planning for the civilizations + what we want out of it. This would also be a research type roleplay too where the magic would be disappearing from the shield that keeps them from drowning in the abyss. So, the stakes are there to either leave, fix it or someone tries to drown them all.
Farheed the Sky Island:
This is similar to the sky island in Skyward Sword. The only exception is that no one has tamed an animal to fly beneath the clouds. These people are basically tribal humans that have any color hair/any color eyes and weild an element that belongs to that color of hair or eyes. This one I already made the culture with because I've been working on the idea for a while. I'd like there to either be someone who comes from the real world(you would play that) or two inworlders that get the idea of leaving even tho it's super taboo.
Underground City: Basically, this place is only PART of the original kingdom that was also saved by mages when a dragon (Bahamut) set a flare on the kingdom and destroyed it. They think that Bahamut ruined everything and there is nothing left above the ground. So, either someone would find the city randomly or two people from inside would want to leave to see the outside world.
I'm open to changing some of the details around because they aren't full ideas, but it's definitely more the settings.
Last edited: