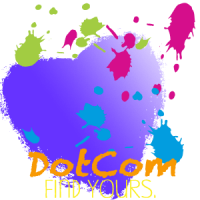 Probably Sarcastic
Original poster
LURKER MEMBER
FOLKLORE MEMBER
Invitation Status
Posting Speed

1-3 posts per week
One post per week
Online Availability

Weekends, I tend to have buckets of time unless I'm working or traveling (I'll let you know), then I'm scarce af. During the week, I work pretty standard 9-5, then go to class or the gym, so....8-11 PM Pacific?
Writing Levels

Adept
Advanced
Douche
Preferred Character Gender

Primarily Prefer Female
Genres

I'm open to more than I'm closed to. If it doesn't fall under gratuitous or inorganic (forced) romance, pitch me an idea, and we'll work it out.
An albatross in space does not need to be bound by the inconveniences of gravity. A thousand architects fought for the right to design her but economics won in the end. If they were going to use rockets to lift uranium, one of the heaviest elements in existence, into space, then the
Void
would be a sphere.

The ship came together over a decade. Treasuries and oil wells both were emptied in its construction. No one really asked why they were doing it, why they were packing a giant shiny sphere in the sky with nuclear fuel and sending it off to a colony hundreds of years away. But it still came together, and they somehow accelerated it out of Earth orbit and straight into emptiness, into the vast amount of space between very small bodies.

*
--
​
Her home was approaching the end of its second decade in space, which meant, by Cam's calculations, their night time ought to be adding up with nighttime back on earth, GMT, if a day or so behind. It was was difficult to say, because even though the Void had remained more or less on schedule, their control had gone out the window when they'd first lost sight of the sun. After that, keeping time, at least in the traditional sense, had stopped meaning anything really.

It almost meant she might actually be 18, which was just as well, since she'd been lying through her teeth about her age almost since birth -- a feat, since pretty much everyone with two eyes and a soul had been following along when her mother had died.

She could hear Dixie and Drell arguing somewhere below and behind her, which was about as entertaining as watching the black pass from the porthole in the observation deck above her bunk; that is to say, not at all. But it was a familiar sound, and a comforting one, so she counted another full twelve seconds, or however long twelve seconds was now, before rolling out of the hammock she'd rigged under the coms speaker in the control room.

Like Drell, she was a mechanic. Unlike Drell, and most aboard the Void, she had no patience for open spaces. She couldn't guess where she'd gotten it. She'd been born in the big black. Open space were, ostensibly speaking, all she'd ever known.

But the Void's heart beat at its center, where the air felt heavy and hot and alive and close. That was where she wanted to be.
Last edited by a moderator: