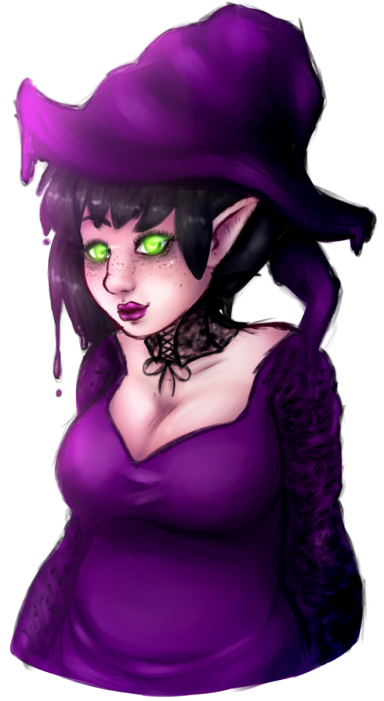 Mom-de-Plume
Original poster
SITE SUPPORT
DONATING MEMBER
Roleplay Invitations

One on One Roleplays
Posting Speed

Several Posts a Day, A Few Posts A Day, One Post a Day, A Few Posts a Week, One Post a Week
My Usual Online Time

11PM to 2AM EST, plus or minus a few hours in either direction.
Writing Levels

Adept, Advanced, Prestige
Genders You Prefer Playing

Male, Female, Androgynous, Primarily Prefer Female
Playing Style- Passive or Aggressive

Combination.

My strengths lie more in the direction of emotions and short-term ideas, where my ability to plan out long-term plots is weak. I do best with a partner who helps me cover that weakness.
Favorite Genres

I'm open to a wide range of genres. Obscenely wide. It's harder for me to list all I do like than all I don't like. My absolute favorite is mixed and multiverse, but I'm not limited to those.

• Mixed Genre
• Multiverse
• High Fantasy
• Hard Fantasy
• Low Fantasy
• OP Fantasy
• Science Fantasy
• Modern Fantasy
• Soft Scifi
• Science Fantasy
• Low Scifi
• OP Science Fantasy
• Modern Realistic (Strict)
• Modern Realistic (Loose)
• Urban Fantasy
• Alternate History (Fantasy Preference)
• Post-Apocalyptic Mixed
• Post-Apocalyptic Fantasy
• Post-Apocalyptic Scifi
• Post-Apocalyptic Modern
• Dystopia
• Displacement
• Military
• Dying Earth
• Supernatural
• Drama
• Mystery
• Horror
• Religious
• LBGT
• Crime/Detective
• Parody
• Comedy
• Tragedy
• Romance (Must Include Others)
• Erotic (Must Include Others)
Genre You DON'T Like

The list is short. because it's hard to find genres I don't enjoy.

• Yaoi/Yuri (Gay/Lesbian is fine!)
• Furry
• Fandom
• Historic Non-Fantasy
High altitudes stole her breath from her. How she arrived in this place, she wasn't sure, but she lacked the strength to rise from alongside the river-like green gem road. She'd not seen anyone pass this way in some time, and began to accept that, if they did, it might be too late for her.

Hunger gnawed her insides, nearly driving away all other thoughts, even as her nose bled, sluggish, from one nostril.

Laying on her side, the strains of her previous travel throbbed in muscle and bone and too-tight skin.

She laid there, unsure how long, in a pool of her own long, black hair, as she closed small and slanted eyes, unsure if she would open them again.

Any who stumbled across her would discover a woman with a body twisted and scarred, and so severely malnourished she should not have been breathing, and yet the weak ripple across the blood from her nose remained—a sign of continued life in the near-corpse.

She wore jeans and a cotton tank top, both of them worn and stained. Her flat slip-on shoes, formerly like ballet slippers, had become mud-encased and threadbare. The only part of her outfit that look intact anymore was the unstained and sturdy leather duster, with an abundance of pockets.

The woman opened her eyes and summoned up her energy.

"Need... food...!" It was barely a whisper from the tiny woman, but it was the best she could do as her eyes slid shut again.