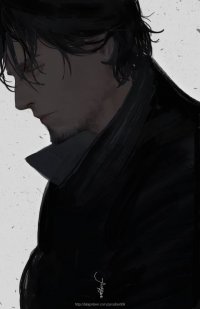 Previously Kross
Original poster
FOLKLORE MEMBER
Invitation Status
Posting Speed

Multiple posts per day
1-3 posts per day
One post per day
1-3 posts per week
Online Availability

9 A.M to 12 P.M - 6 P.M to 1 A.M
Writing Levels

Intermediate
Adept
Advanced
Prestige
Adaptable
Preferred Character Gender

Male
Primarily Prefer Male
Genres

Fantasy, Scifi, Modern, Magical, Horror, Romance,
I've been having a Sword Art Online itch I haven't been able to scratch. Although, I don't want to create SAO exactly--just the premise. Two people--a girl and a boy--get trapped inside a VR, wherein death in the game results in death in person, and through their journies together, fall in love. I want the general gist of it to be there, but, I want a partner who is willing and able to help come up with ideas that can help me shape the world and our characters.
I have a few things in mind for the criteria to be my partner for this epic story.
My partner should be capable of forming decent sized, multiple paragraph posts with good grammar, sentence structure, and spelling. Be descriptive, and stick to a third-person perspective.
Help me come up with the world; everything from the currency to the skills our characters can use, to coming up with challenges and even boss fights. Everything is negotiable.
No Mary-Sues/Gary-Stues. I know having an all-powerful character is fun to play at times, I get it. But, it breaks immersion and our characters should inherently play off each other's strengths and weaknesses.
I'd like to build an emotional connection between your character and mine. Enough so that, at one point when it seems like they will never get out we feel genuine pity, or they feel that they feel that spending the rest of their lives together seems 'natural'.
I'd like there to be mature content. Not just sexually explicit content, but also situations that allow for our characters to fundamentally mature and grow as people do. This virtual world has become THEIR world now so things like jealousy, envy, pride, greed, etc all contribute to their experiences.