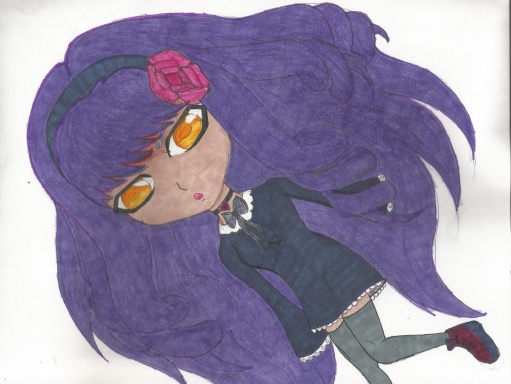 TheLoneLolita
Original poster
FOLKLORE MEMBER
Invitation Status

Look for groups
Posting Speed

1-3 posts per day
Writing Levels

Intermediate
Adept
Advanced
Preferred Character Gender

Male
Female
Genres

Fantasy, romance, action
I would really love to do a romance story. I like action, and we could spice up the story line with anything from the mafia, or the justice system. You can message me or reply to this thread if you're interested. Details we can discuss through a messaging platform on here or somewhere else.
Character traits: Seemingly apathetic, strict, manipulative
Public eye traits: Charismatic
Age: 25
Height: 6'
Race: Human
Bio: Vince is being groomed to inherit his father's transport company. All media coverage captures his charming personality, and women tend to flock around him. All that mattered when he was growing up was learning how to put on a show. At least that's how Vince saw it since most of the people he had to be charming for were hardly people he liked. Despite his charismatic prince-charming persona, he never seemed to experience emotions the way other people do. In fact, he never cared about any of it, however he still did what his family expected him to, knowing he would one day hold the key to the company. A few years ago, his father fell gravely ill and passed away. Now Vince controls the company and maintains his image. However, when the cameras are off, and Vince is alone; he goes out in disguise. Picking up people that interest him; people he has decided he can have a little fun with.
Personality: In the media he is the prince-charming of the travel industry, but when he is at home things are much different. He is a strict man, especially to his servants. Each of them having a contract of silence in exchange for a good life where their kids can go to good schools. Vince is not a full-blown psychopath, but all his life he has been trained to use people for personal gain. Not once in his life had he met someone that brought out anything other than his possessive, controlling alter-ego. He is by nature, sadistic, but he is not completely cruel. He has a soft spot for children and decent people, but in his world, those are things that are scarce seeing as most people only want to use him as well.
Last edited: