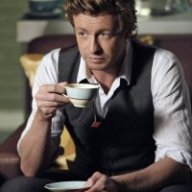 The Smartest Person In The Room
Original poster
LURKER MEMBER
FOLKLORE MEMBER
Posting Speed

1-3 posts per week
Writing Levels

Advanced
Adaptable
Preferred Character Gender

Male
Female
Genres

Superhero[OC, DC maybe Marvel], Fantasy, Sci-Fi, Open to Steam Punk or Cyber Punk
We work in the shadows to protect the light. We've embraced the darkness to seek out those who thrive in it and end their reigns of terror. We work a thankless job, living each day as our last knowing there's little chance of a greater reward in the end.

We are the Venari​​
T
he cold murky water permeated every inch of the Duke's trousers as he waded through the Pinsk Marsh. Blade drawn and raised above the water, Aramis Falkenrath's keen eyes watched all around him, keeping track of Varjas as the other Venari waded several paces behind him. The rotting smell of the swamp drowned out every other smell as the water rippled near Aramis, causing him to turn only for a water snake to swim by.
He and Varjas had been contacted by a citizen in Kiev who had believed a Hellion was preying on the local livestock. When they had first arrived, the farmer had told Aramis he believed a vampyre was on the loose in Kiev but upon inspection Aramis had discovered that no only was blood still in the veins of the bodies left behind but also venom. Scales and other pieces of skin left behind had first led Aramis to conclude the cattle were under assault from a basilisk but he had turned out to be wrong. Waiting out overnight, Aramis and Varjas attempted to kill the creature but they were unprepared as it turned out to be not a basilisk but a nest of lamia. Managing to kill several of the hellions, Aramis had taken a pair of fangs to the shoulder before managing to break one off to give to the Alchemists for later use.
Tracking the remaining creatures, Aramis had determined their pit was around the swamp. Unfortunately there had been no way to go around it as it flowed into the river. Ditching their horses, the pair had waded into the swamp while Aramis did his best to keep track of the lamias' trail.
"Just a few more strides and we'll be across." He called back to Varjas before feeling his ankle catch in a root. Grunting, he pulled his foot back before feeling the noose around his ankle tighten and Aramis was dragged under water as the a lamia emerged from the surface before diving after the Vanari caught in its tail.
Last edited: