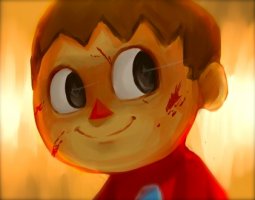 Hi-def
Original poster
LURKER MEMBER
Preferred Character Gender

Male
Genres

Fantasy, Horror and Sci-fi. I'll try basically anything though. I also love strange and unusual RP genre concepts. Different is good!
Video Games made me do it!
This story is fake

Although CNN got trolled with this story, you've heard it before. Not just with video games, but also with music, movies, TV and just about everything else in the world.

So my question is. How did we become so unaccountable for our actions? Why do people blame video games and media for terrible things that happen in the world?
Do you think video games really have the power to influence people to do bad things?
​