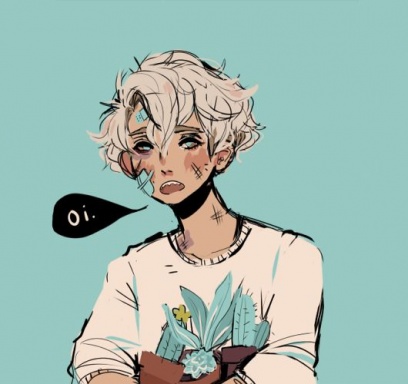 To A Great Mind, Nothing Is Little
Original poster
Roleplay Invitations

One on One Roleplays
Posting Speed

Several Posts a Day, A Few Posts A Day, One Post a Day, A Few Posts a Week, One Post a Week
My Usual Online Time

3pm-10:00pm, though sometimes I disappear for a day or two
Writing Levels

Elementary, Intermediate, Adept, Advanced, Adaptable
Genders You Prefer Playing

Male, Female, Transgender, No Preferences
Playing Style- Passive or Aggressive

I'm more of an aggressive play, buyt that doesn't exactly means I want you to do every little thing I do. It's a huge pet peeve when people just go with the flow. Come up with some stuff as well, have some plot twist too, when you go with everything I say, it just like I'm roleplaying with a wall.
Favorite Genres

Drama, angst, dark roleplays, yaoi, modern, set in the future, romance, horror, family, coming of age. I like a lot of shit.
Genre You DON'T Like

There isn't really anything I'm uncomfortable with. Unless it's furry or romance between kids. Not cool.

In this rp Muse A has been in the church all their life. Their father is a priest, and they were hoping not follow in their father footsteps. That was until they were sacrificed unknowingly to an old, vicious vampire. Enter Muse B. Long ago, Muse B made a deal with the church. Every two decades he would be offered a sacrifice. They must be a virgin, and they must be he purest of the church. If they do this, he won't feed on everyone in the town. So the church has been doing this, and when they look for the purest of all of hem, it happened to be Muse B.

Pm if your interested