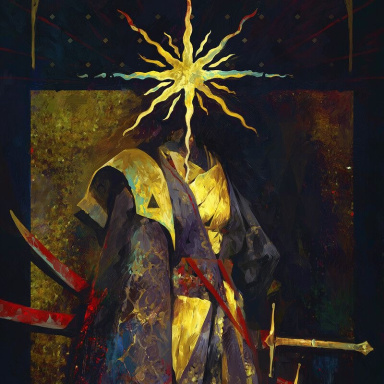 Lord of the Mice
FOLKLORE MEMBER
Invitation Status
Posting Speed

1-3 posts per week
Online Availability

3PM CST - 9 PM CST
Writing Levels

Intermediate
Adept
Advanced
Adaptable
Preferred Character Gender

Male
Female
No Preferences
Genres

Fantasy, Scifi, Urban Fantasy, Horror

The Kindred took some small, mean delight in seeing Dylan squirm. There was something about having that sort of power over someone. She tried not to lord over anybody with it - not exactly a good way of keeping friends - but it was fun to watch Dylan scramble for words as his boss grilled him for his night's plans. She leaned against the doorjamb, scratching the top of her head. Behind her, she could hear Tanner getting dressed himself.

She slowly smiled as Dylan spit out his evening's plans.

"Lookin' to score then. Noted. Word of advice... go easier on the cologne. The girl will know you're comin' a mile away, and we dames like some mystery, you dig, dude? Now, let's see who left me a note--"

To the Madame of Maximum Buzz, Greetings. My name had graced your ears, just as yours has since graced mine. I look forward to our meeting at the place of my newfound interest, a place to possibly base my operations.

With the Highest Respect, Salvatore

Her expression was carefully crafted not to show anything beyond interest.

"Neato," she said under her breath, tucking the letter back in its envelope. It went into the back pocket of her shorts, and she looked up to Dylan.

"Alright, man, if you gotta jet, you gotta jet. I guess I'll see you tomorrow. Be careful out there. Stuff goes bump in the night, ya know," she teased, raising and lowering her eyebrows. She closed the door to the apartment, and she took the letter out again, reading it one more time to commit to memory. It wasn't a request. It wasn't even an invitation. It was an order. The Freaks 'n Geeks really were looking to expand.

It made her skin itch. The Buzz was hers, and only hers. She wasn't about to let a jumped up, lumpy Kindred take it from her.

"You're lookin' stormy. What was all that about?" Tanner asked, brushing off a leather jacket.

"Politics," was all Hanna would sneer about the topic. She needed to talk with Wes. Izzy could wait. "You heading out for the night?"

"Yeah, I'm pulling three shifts back to back. They can't schedule me any other time," Tanner grumbled, picking up scrubs from the floor to stuff into his duffel. Hanna shrugged.

"I keep tellin' you to quit."

"And I keep tellin' you that I like having a roof and a full fridge."

He walked up to the Kindred and pecked her, ruffling her hair. With that, he headed out the door. Hanna sighed as she stared at the letter one more time, eyebrows drawn tight together. Well... she wanted to meet with him. At least he would be meeting on her home turf.

After getting (more) dressed, the Madame of the bar walked down to oversee its operations, heading towards Wes.

"I'm going to head out, unless anyone needs me. What about you, you need me?" he cooed at Izabel on the phone, and Hanna hip-checked him unceremoniously.

"Actually I do. Let's take a walk, bubbie."