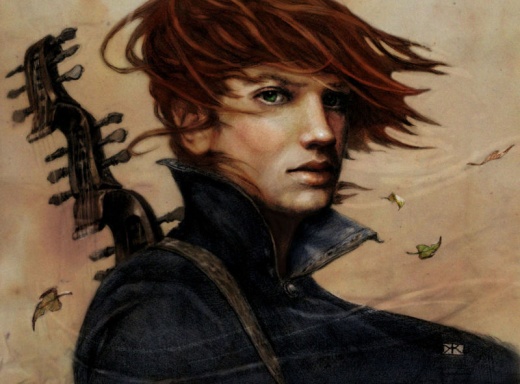 A Warrior in a Garden
Original poster
Roleplay Invitations

Not Taking RP Invites at this Time
Posting Speed

A Few Posts a Week, One Post a Week, Slow As Molasses
Writing Levels

Adept, Advanced, Prestige
Genders You Prefer Playing

Male, Female, Primarily Prefer Male
Playing Style- Passive or Aggressive

Both/Either
Favorite Genres

Fantasy, SciFi, Modern, Magical

​
To live the Unlife of a Kindred is to live conflict. It is intrinsic to us, evident externally in the struggle between the mutually antagonistic sects the Camarilla and the Sabbat, with the Anarchs unwillingly caught in the crossfire, and evident internally, a matter of continued existence as we restrain our beastly nature that rages to be set free against our predators and prey alike. There is competition between the Clans, each pursuing some obtuse and often unknowable goal to the detriment of the others while simultaneously relying on their enemies. Within even the Clans, Elders and Childer fight, seeking their own betterment, an increase in their own power.
Yet at times, Kindred of disparate backgrounds find themselves with the same goal, needing companionship from enemies the same as allies. At such times, even the Veil might shake, leaving the night walkers desperate for the understated fear of Unlife.
Houston, Texas is a bustling hub of economic activity. The Toreador Clan-led Camarilla keep close eye on the movements of goods and services, and on the Sabbat thugs who seek to undermine and uproot their carefully laid machinations. There is regular action between them, the ports to the Gulf of Mexico a location of regular contention due to the heavy traffic of goods via ocean lanes. The Anarchs, for better or for worse, have here been left mostly alone; the inner city Wards a haven from Kindred sects and Kine police alike, they conduct business with little trouble and rarely get involved in politics.
But the status quo is being disrupted, and the Camarilla Prince has called for representatives from all Clans regardless of affiliation. Catatonia has began to affect the Lunatics, the Malkavians, on a wide scale, even striking those who might have never suffered from it before. And with the mental strength their subconscious collectivity possesses, who's to say what might keep this madness from spreading beyond their Clan…?
∆∆∆​
A good evening to you all. Vampires have always captured the imagination well, but the execution in pop culture has often lacking in subtlety and finesse. The World of Darkness' "Vampire: the Masquerade" manages to do this, not only with vampires, but other creature of dark fantasy: werewolves, wraiths, mages, prometheans (think Frankenstein's monster), and changelings (faefolk). In this particular game, we'll be focusing on the vampires, though others of varying kinds may show up throughout.
This is of course a pre-existing world, filled with seemingly endless lore that is very easy to get sucked into. Should we find enough people interested, I will be providing links to relevant information rather than outright typing it, due to a full RL schedule and finding it silly to say badly what others have already said very well. Post length will be at least two paragraphs long, and though I won't demand flawless command of the English language and its grammar (lest I find myself a hypocrite), I will expect competency. I would like a post a week, though I understand needing a fortnight. Communication, as in all things, will be key, and I will provide a Discord server for OOC discussion. In the meantime, please feel free to ply me with questions below.
If this piqued your interest, please let me know. These Nights are perhaps marginally more safe in the presence of allies, and perhaps, even friends.
Last edited: