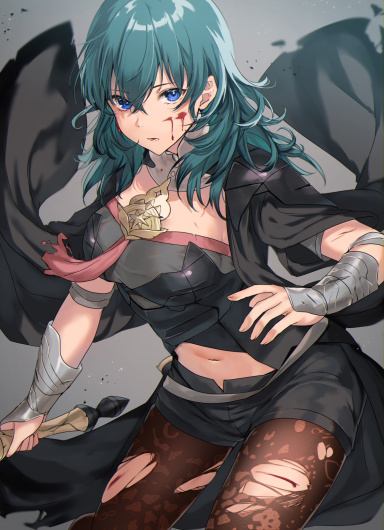 Roleplay Invitations

Group Roleplays, One on One Roleplays, Private Convo Roleplays
Posting Speed

Speed of Light, Several Posts a Day
My Usual Online Time

Roughly 9:30 AM-2:30 AM (CST)
Writing Levels

Give-No-Fucks, Intermediate, Advanced, Adaptable
Genders You Prefer Playing

Male, Female
Playing Style- Passive or Aggressive

Passive-Aggressive. I like steering the plot, but will be Passive when it calls for it.
Favorite Genres

Fantasy, Sci-Fi, Alt History, Anything really. It honestly depends on how I'm feeling. I am always up for a good, solid Cyberpunk RP. I'm also up for Crossover RPs.
Genre You DON'T Like

I get easily bored with ordinary Slice-Of-Life RPs that don't have anything to break up the action.
http://valkyria.wikia.com/wiki/Valkyria_Chronicles_(video_game)
This is a joke RP I had the idea for a while back. It takes place in the world of Valkyria Chronicles, but information of it isn't required, because I will give any information that is required.
This will follow a group of Misfit soldiers from countries that aren't Gallia. This unit is severely underfunded (Because the army doesn't see the point.), and often has to make do. They are often used as expendable troops by the army. (Because, what's the point in sending perfectly good troops from your nation, when foreigners are readily available?) The Foreign Legion consists of soldiers from countries such as: Amercia, Japen, Canadia, The Federation, and even the Empire.
Welcome, men and women, To the Foreign Legion of Gallia.
If someone wants to be a Valkyrur, it's fine, I'll PM you with information if you want to be one.
Character Sheet:
Name:
Age:
Appearance:
Weapons: (The basic weapons of the Gallian Military, we're underfunded.)
Position on team:
Supplies:
Country of Origin: (I'll make some up to give you, only three countries are technically canon in Valkyria Chronicles.)
Other:
1