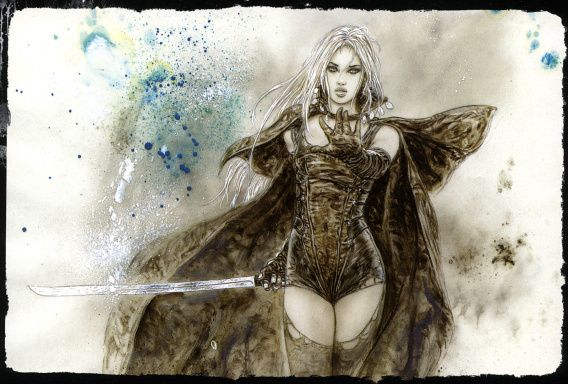 I'm the bad guy
Original poster
Roleplay Invitations

One on One Roleplays, Private Convo Roleplays
Posting Speed

A Few Posts A Day, One Post a Day, A Few Posts a Week, One Post a Week
My Usual Online Time

Fri-Tues late night 11:30p to 3:00a. Wed & Thurs could be online as any point in the day or night. I am in PST.
Writing Levels

Intermediate, Adept, Advanced, Adaptable
Genders You Prefer Playing

Male, Female, Transgender, Androgynous
Playing Style- Passive or Aggressive

Both
Favorite Genres

High and dark Fantasy, Sci-fi, Medieval, Dystopia and Horror
Genre You DON'T Like

Most modern stuff. School themes. Slice of life themes. Soap opera drama llama.

Ay how you dooin? I'm the friendly(?) neighborhood Viking of legal age out looking for some long-term roleplay's to occupy my thoughts with, you may call me Maal. I'm always around one way or another (I get email alerts and am always near one of my devices) and I am a versatile writer. I can produce small posts or large posts depending on what I feel is needed in order to say what I want to say. I've been writing/role playing for over a decade.





Writing is a passion and hobby of mine and I enjoy deeper, complex stories that have had some love put into them. I am more than happy to follow suit, so to speak, if you've already planned for certain events to happen in a certain order in your plotline (I have plot lines like that myself) but I am capable of creating plot lines with my partners from scratch, provided I'm not doing the entirety of the work in that regard.




My primary main characters are usually female and my secondary main characters are usually males and I like to have them both bopping around in the rp. I prefer MxF as I've had MxM and FxF requests shoved in my face and down my throat so relentlessly in my Gaia Online phase that I just dread them and lose all motivation to write. However, that does not mean that these pairings are off the table. If characters grow in that direction over time then I'm perfectly fine with it, I just don't want the sole focus of the rp to be hinged on the sexual orientation of its pairings; if you are willing to provide me with a MxF pairing then I will accommodate your pairing request. Feel free to ask me any questions or shoot me a conversation. Thanks for reading!





An adult but I don't want to be
Active for OOC chatter



Has a Discord but I will not give it out until the rp starts.


Favorite Genres: Horror • Fantasy • Dark themes • Fables • Fairy Tales • Sci-fi
Disliked Genres: • Slice of Life • School anything • Most modern themes
Plays any gender
Plays multiple characters
Uses PM's or Threads or Discord for mediums
✓ This means I have a plot and or idea for that particular item it's next to. No symbol = no plot/ideas
Strike through any plot or fandom means I'm not looking for partners for it



Last edited: