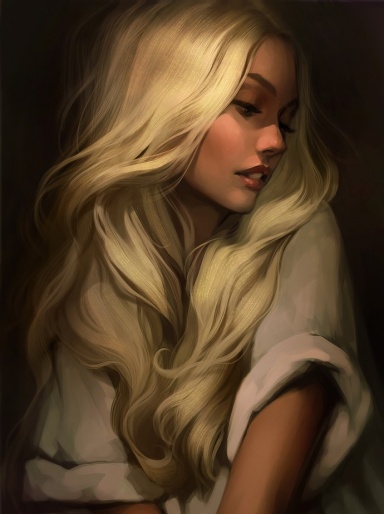 That Which Once Was
Original poster
LURKER MEMBER
FOLKLORE MEMBER
Invitation Status
Posting Speed

1-3 posts per day
One post per day
1-3 posts per week
Online Availability

Varies.
Writing Levels

Adept
Advanced
Prestige
Adaptable
Preferred Character Gender

Female
Genres

Fantasy, Modern, Romance

Sophia set her bag on the bed and took a look around her new home. She had purchased the property site unseen, going only by the word of the realtor and the pictures that had been posted on a website. It was exactly like the pictures. A small home that had seen better years but was definitely livable. The shutters were either crooked or missing from the windows, but the glass was intact and the sills were nice and solid. She pushed one open to let in a breeze, making a mental note that curtains would probably be a good idea. Not that she had to worry about nosy neighbors - she couldn't see a single building near hers except for in one direction. That was the town. She forgot the name. Something Irish-sounding..
Get a grip, girl, everything around here is going to be Irish-sounding..
Ireland. A fresh start. She knew basically nothing about this country, other than stories about leprechauns and how everybody was drunk all the time. Judging by the stern looking security officer she had seen at the airport, the drunk part was false. She still held out hope for the little men in green who would give her a pot of gold. Or was it three wishes? She'd be happy with either one at this point.
"

Curtains.. and bedding. Definitely bedding. I wonder how cold it gets here at night..

" she mused to herself, sitting on the mattress to test how comfortable it was. It was nicer than expected. The home had come partially furnished, which suited her just fine. Taking furniture had not been an option, and since she didn't have a vehicle, she really didn't want to drag a bed here from town. She had been provided with a sturdy mattress sitting on a solid wooden frame, a nice dresser, and a kitchen table with three chairs. Nothing else was necessary. She hated television and was content not having one around. Chairs were useless - she'd never have company anyway. The only thing she wished for was a bookshelf, but that could wait. She could always stack them up against the wall as she got more.
She focused on unpacking. Clothes, a few books, one notebook, and cash. That was it. Everything else had been burned beyond recognition. She didn't even bring a photograph along with her. All of the things that she could not bear to part with forever had been locked away in a safe deposit box under a false name - one that she wasn't currently using. They would be safe. She had nothing else that mattered. No family to speak of, no true friends that would bother searching for her beyond a post or two on the internet. There was no point in searching. She had been declared dead.
It had been freeing at first, but now she was realizing just how much work went into becoming somebody new. There was the new license, then a new passport. These things did not come free. She had cut her hair and dyed it back to her original color, giving up the blonde she had become famous for among those that knew her face. Gone were the glitzy clothes and sparkling jewelry. Now she wore a simple pair of jeans and a white blouse that she thought gave off a 'perfectly ordinary' vibe. She glanced in the mirror on the wall, then pulled out her notebook to make an official list. No use forgetting anything.
Curtains, bedding, shower stuff, toothbrush, toothpaste, and food. That should be good for now, right? Right. She took a deep breath and picked up her purse, tucking the list inside next to her wallet. A few minutes later she had set off down the road, leaving her new home behind her.