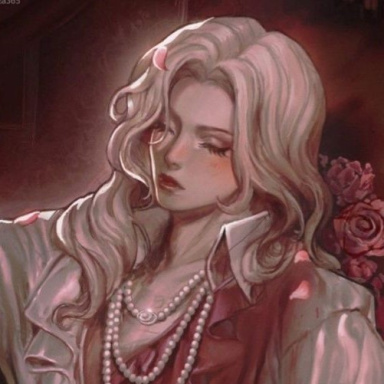 Angel in a Devil's Form
Original poster
I have some old, unused plots and not a single thing to do with them! I would like to use them! So if you wanna fill a role then hmu and fill the void, please?
Scum Villain
(I'll admit to this being based on the Scum Villain's Self Saving System novel, in which I finished recently. Loved it to pieces.)
Muse A has recently died. Their last few thoughts were "why can't I read a decent novel anymore? Curse this author!"
Ending their life early with that final thought, Muse A finds themselves reborn as the scumbag villain of the novel they had completed in life, destined to die at the hands of their own disciple, Muse B! It's Muse A's job to guide the plot to a certain point; When Muse A is able to throw away Muse B into a deep, dark place for being mixed with supernatural descent. But Muse A finds themselves being too attached to Muse B, who soon comes back to take revenge on their scum villain mentor! But Muse B had gained affection for Muse A in the past as well, forming a kind of odd, unreasonable love for Muse A. Muse A soon comes to find the romantic situations of the old female characters from the book being given to him, the scum villain mentor of the story! Watching their white sheep disciple turn into a cold-blooded snake, will Muse A "hug" the soon-to-be evil protagonist, Muse B's, thighs or will Muse A reach an untimely end as a scum villain and love-hate enemy of the lovelorn Muse B?
Apartment 6B
Muse A is poor, broken, and miserable. When muse A receives a mysterious letter announcing that they won a new, luxury apartment right after being given a week's notice that muse A has to move out, muse A can't be anything but suspicious and grateful. Muse A moves to this new place, where muse B professes to be their new bodyguard. Little did muse A know, they have a special magic power that is starting to rise up and is messing up their livelihood. Muse B also has powers, but muse B is connected with theirs. Because of this, muse B is insistent on protecting and staying with muse A at all times, despite muse A's attempts to get them to leave.
Ello, Officer?
Muse A is a police officer who doesn't exactly go by the book, in fact they probably spend more time cavorting with criminals than capturing them. When Muse A finds themselves romantically entangled with Muse B, a criminal, it's easy for them to turn a blind eye to Muse B's illicit activities (especially when Muse B's boss puts Muse A on a special payroll for keeping their business off police radar). Over time, Muse A is welcomed into Muse B's crime family, so long as they leave their badge at home. This year, Muse A is up for a promotion - it's so close that they can taste it. If they can arrest a notorious boss, they're certain that the promotion is theirs. No problem. Muse A can simply hand over one of their lover's enemies, right? As Muse A is scheming, the police chief calls a meeting. The chief unveils the newest person-of-interest, expressing in no uncertain terms that this is the perpetrator they want brought down next. Muse A is conflicted when they immediately recognize the person-of-interest as Muse B's relative/boss, someone whom they've sat across from at the dinner table on several occasions, someone very dear to their lover, someone who will go after everyone in Muse A's family if there's even a suspicion of betrayal.
​
Last edited: