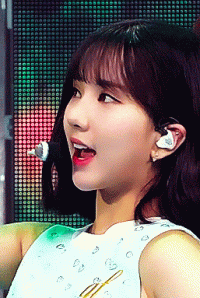 Rising Star. Singing Sensation.
Original poster
Roleplay Invitations

Group Roleplays, One on One Roleplays
Posting Speed

Several Posts a Day, A Few Posts A Day
Writing Levels

Intermediate, Advanced, Prestige, Adaptable
Genders You Prefer Playing

Female, Primarily Prefer Female
Playing Style- Passive or Aggressive

Both. depending on the plot in question. Or its execution.
Favorite Genres

Fantasy, Sci-fi, Fandon, Romance, Drama, Adventure. Future. Horror. Suspense. Action.
Genre You DON'T Like

N/A


Macie: *Voice-over; Narrator* It was the day that we all reached the outskirts of Cleveland. It wasn't as if we were all to just go all heel-to-toe and bolt on in to the city itself. We had to gather our bearings and make sure that we had everything as we spent the night camping out. Camping and it was a long time since we all had done that which was when we were with a whiny self absorbed girl named Maya. Yeah... her. She was okay. Wasn't all that bad actually. the deal was that she was constantly always shy. But she also was so adamant in training a pokemon that clearly wanted nothing to do with her. it wouldn't listen. wouldn't obey. it did what ever it wanted or chose to do. Without fault. But that was one version of her... One that we overlooked. Over analyzed and over processed. But she was not in Cleveland. Chances were... we'd never see her again. Ever. So we thought. But she'd likely come back reformed and revitalized. But without Annabelle Jackson.
[tabs][/tabs]
The story starts at the Pizzeria...
Welcome to the story...
Last edited: