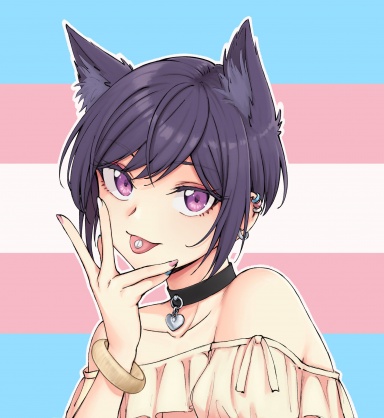 Useless Goddess
Original poster
The white snow of the Fjordland border with Dhorn was usually undisturbed, few chose to cross the border at places other than the old imperial road, today however there was a shivering figure trekking across the empty wastes.
Thane, clanless of the Fjordlands, nicknamed coward by his own family was moving to Dhorn to escape his many failures and find a new life where no one would know him...
He would arrive in the capital days later, tired and stinking, but would quickly find work as a guard for merchants, and an inn room to rent.


Far away on the other side of the continent a woman was running for her life, she had been one of the few riflemen within the Katushan professional army, and fairly respected for her skill... That is until they found the potions, she had been taking the illegal in Katusha potions to charge her body, and after they were found she had freaked, shooting a superior officer in the leg to facilitate her escape, and she was now being chases across the country, desperately trying to reach Otonada and find the Imperial pass... Surely they would be happy to take in the escaped soldier of their neighbor and rival, or at least let her pass through...
Needless to say she made it, though wounded and exhausted she crossed the border and was allowed to move on... Dhorn was always accepting immigrants who were willing to work...
Finally she made it, though clearly worn down by the long journey on foot, she needed to change the money she had managed to carry, heading to the market, knowing her Katushan coppers would barely get her ant Dhorn currency.