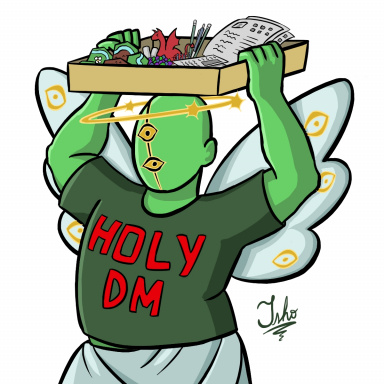 A Blade in the Dark
Original poster
FOLKLORE MEMBER
Invitation Status

Looking for partners
Posting Speed

Speed of Light
Multiple posts per day
1-3 posts per day
One post per day
Online Availability

Tuesdays to Saturdays
Writing Levels

Beginner
Elementary
Intermediate
Adaptable
Preferred Character Gender

Male
Female
Nonbinary
Transgender
Agender
No Preferences
Genres

Fantasy, Magipunk, Steampunk, Science Fantasy, Scifi, Urban Fantasy, Ancient World Fantasy, Historical Fantasy, Samurai, Fandoms (ATLA, BNHA, GoT, etc)

HI THERE EVERYONE!
I'm Mariano, but y'all can call me whatever you like (usually go by AngelVerde or just Angel, but that's just an internet nickname)
I'm currently 26 years old, a guy from Argentina looking for a bunch of partners to try and play all the ideas i can.
I'd love to make a bunch of friends too that are interested in playing wargames, tabletop games, pc games and chatting about music, manga/anime, series, etc. Just pretty normal stuff.
I usually do a lot of tabletop roleplaying and even organize a gaming club on sundays. What I've nor been doing is that much writting, but i'm trying to recover my writting muscles after some time not writting like, at all, and i want to get back on track with that.
Spanish is my mother tongue and not English, so i can make mistakes when writting, please be aware of that.
I like to connect via discord Un Angel Verde#0861 or facebook
Log into Facebook
I'm really active there and would love to chat daily.
Roleplaying-Wise
​
-So, no underage players and mostly not interested in underage characters (i would play with teenager characters, but would not play with more underage main characters, although I'd have minor NPCs appear).
-I cannot answer on mondays, and saturdays or sundays i can only answer in the mornings. Other days depend on activities but I'm usually more free. I'm in GMT-3 time zone.
-I don't care much for grammar and punctuation, but i need them to understand maybe more than others so please be mindful. I'll do the same.
-Please don't ghost me. Tell me if you're not interested anymore, or if you bit more than you could chew, or if life got in the way... Whatever happens i want to know because i invest myself in the games. It's okay to tell me "i have to ghost you". I just don't want to hang on and wait for your answers and not have any.
-Don't make me do everything. I feel in the last games I've played that i was the only one doing things and replies had been just repeating what i posted. Please move things forward.
-I like to do a light planning on what we want to play: something like what the scene is about and what we want from it, then just let it develop as we improvise so that we can present surprises to each other.
-Please maintain a rythm of responses: just feel it out and keep it because to me the way to keep the game alive is to keep a consistency, so maintaining a minimum of posts a day would be preferable to me.
-I'll post around 2 or 3 multiple sentence paragraph, but i mainly go for the descriptive and functional style. I'm not so interested in what happens inside the minds of the character in every post: it will come up when it's time and i will not force it.
-When there's romance related i usually like smut, as I'm a really sexual person. That said I'm perfectly good with playing fade to black scenes. If we play a normal RP i have no problem not having any smut, and if we play a sexy smutty game i want it to have substance, story and about 70% or 60% plot.
-I like strong spirited characters and leaders of some kind to play, also the protector. I love bratty female chars to play, and prefer my chars to tackle things in an active way. I don't mind what you play as long as you're enthusiast about it, but please have active chars, because if i have to go pushing them i'll have trouble being interested.
-I Loooove fantasy in any denomination: Urban fantasy, medieval fantasy, fantasypunk, post progresive avant garde fantasycore (?) well, na, i just love magic, weird monsters, historical-like settings and heroic deeds. I'm adaptable to anything, though and most often than not i have no idea what i found appealing.

Writting Samples
​
As the first hour of a new day passed, his men were safely in the barracks. Ujitomo asked the local retainers to bring him an Konoe to his mansion and as he got into the property, he asked his wife to be awoken, but not his son. He was not ready.

"Lady Amaris! Your husband has returned, he's asking for you" The hand maiden said, sitting in seiza by her bed to wake her. "He's in the main living room" She added. She looked excited, with an acommodating smile to her mistress.

As Ujitomo got home, he made a room available for Konoe, who was freed now "You're now at home. I know it's no use to you scaping now since your honour is bound to it, so enjoy your new home, and learn to love this land as i do. Use the services to your taste" Ujitomo said, giving a nod to his new Fianceé. Then he took his swords out, his traveling clothes off, and asked for tea and food.

Truth be told, he felt incredibly relieved to be home. He could see almost nothing had changed, wich meant that many of the people he knew were still there. After so much death, living mementos of his youth definitelly felt like home. He spected his wife with a cloth covered bundle by his side. The biggest gift he had brought for her. There was a whole mule packed with things for his son, but he knew almost always blessings were small, and even though he felt overjoyed by his blessings here at home, he thought little ones were more meaningful.

​
Elodie chuckled at his stupid little sense of humor. In a way made her feel a lot less afraid and understand he was out of danger. But as he talked she grew worried first and foremost for the horrible work conditions the khadorans imposed and then by their nefarious plans. "I had heard some rumours about a war effort being funded. I buy most of my hardware to travelling khadorans or cygnarites and they both have been very clear about war approaching... I suppose that is not strange. Probably there will be some attacks on roads and the like to prevent the Cygnarite military that's right here to go back home. If Khador seizes the chance to attack Cygnar now that they're in war with the Protectorate, they won't want to have a contingent at their backs, or the Llaelese to join Cygnar. Commented Elodie, rumbling and thinking on the importance of this developments.
But i suppose we'd be alright. We're really far away from Khador, and not even the Orgoth took the city. I don't belive war will get here. Maybe a little sabotage, but not all out war. Elodie relaxed a little, like if her own words make her feel a little safer. You made all this trip just to warn me, Vince? She asked as she realized he had almost died to warn her, and she smiled warmly.

After the worst of the scare wore off, she hugged his face and trembled, just relieved he was alright and it was nothing of import. Vince... I'm sorry you were so scared! I should have taught you! I had no idea! She muttered under her breath as she cursed herself silently for being so naive. Of course he had no education, and didn't know how to read. He had no mother to care for him so nobody did, and she felt he was his charge, she had always. Why then did she never try even to help him get educated, never borrowed him books or found him a mentor? I... i... Don't want you to go again. We'll find you a mentor, alright? And you'll learn. You won't be like that never again. She promised almost secretly, talking to him only in a protective and intimate manner.

Lisette in the mean time started gathering her equipment to give them some space. He was out of danger, and she didn't live so far from their house so it was not dangerous to leave the young half elf with Elodie. Clearly they had much to talk about and the was one too many in their familly reunion. Ok, Baby, i'm coming back home to sleep a little. I'll come back if anything happens, but i'll come back tomorrow afternoon to check him out, alright? Lisette said in a softer voice for her friend. Take care Kiddo, no fast moves, alright? She asked before leaving.

​
Seiyoku was a green planet along the belt of gas of a red dwarf star, right in the goldilocks zone where life prospered just like on earth. The first earth, anyway, because Seiyoku was one of the many "earths" humanity had colonized in the past.

Many clans had reclaimed sections of the new planet but there where 3 clans that overall forced their way through imperial politiquing and got the settlement rights to Seiyoku: the Hare clan, with it's speedy ships and commanding the imperial fleet got both poles to supply itself with ample deuterium refineries that would expand the navy's supply chain into the Antarid Nebula; the Fox clan with the financial and medical prowess of the best officials in the imperium were able to take the central temperate forest that made over half the landmass of the whole planet; and the industrious Ox clan had already started taking for themselves the ore rich mountain ranges that delimited the coastlines of most of the continents.
Overall, the planet looked like the kind of planet that would turn into a bustling trade hub where manufacturers of every kind would have their store and industrial complexes with automated production would turn the native resourses in vessels, food and commodities that would never seen the face of Seiyoku again.

Enough life forms were discovered in Seiyoku that some of them were deemed unneeded, some of them were cultivated to test and refine their properties and some of them were not given much thought. One such life forms were the indigenous Oni, half intelligent humanoids of blue and red skin that were still cavern dwellers and had only rudimentary lenguage. Humans of the Imperium made a quick assesment of danger and intelligence and found that while phisically powerful and prone to violence if provoked, they were not even capable of further aspirations beyond food, reproduction or shelter. And so, swiftly deemed unevolved to receive any other treatmend different from "Native Fauna" and with no one interested in taking the time to stop colonization for this brutes, they were confined in the general areas they had most densely populated.
This however, was the seed that awoke them. Defined by scarcity, Oni were always in the lookout for something, but being fed and surrounded by peers, more and more of them became capable of saciate something they craved for their lives: many of them were hungry, others were in need of community, some needed safety and other yet needed to mate and had been unable to find one such chance. Little by little, Oni became aware of their situation, but they were already confined to this reservations. They tried to learn from the humans and even started to take on something of their culture, and then started to organice. When Kurosawa, the Black Horned, was elected as their representative and forced his way to officials, humans responded taking care of their busines. They had invested large sums of resourses for anything of that to be shared with this monsters, alien demons that dared speak to them in demanding voices. And so, the lord he wanted to see killed Kurosawa through an assasin, thinking that once the warlord had died, the rest would disband.
Oni had a representative, but were answered with blood. So they NOW did elect a Warlord.

Kurono, Kurosawa's son was trained by the Oni that awakened after testing themselves they were the strongest. He learnt to kill and break others from the twisted Oni exiled for awakening to someone else's suffering and was educated by those Oni that had already awakened by the thirst of knowledge. He was prepared by the whole species to be their strong leader, and he awakened thanks to the love of his people. Kurono started to learn and study humans, and bid his time, until his subjects were able to fight, to force their cage open. Not a single Oni lost their life, and they scaped to the mountains, where the secluded fortresses the humans had designed against the other clans would protect them.
He again asked to speak to the human leader, as his father had done before him, but his messenger was captured and put into a new reservation.
Alright, then, be it as you like, humans. Strenght and Hate you have planted into this world. Now, you sow.

Hard No​
Pedophilia
non-consensual
bestiality
scat
only porn
omegaverse
only romance.
Everything else we should discuss case by case, but i rarely have any problem with anything.
Plot Candies
Heroic fantasy
Clock and steampunk
Magic and technology together
Polyamorous romances
Mythical settings with gods walking among people
Speculative biology
Samurais or vikings
Underwater realms
Skyships
Living myth
Magic academy
Urban fantasy
For smut, this is kind of what floats my goat
Kink Test: BDSM Test & Quiz - What Are Your Kinks?
I also like some fandoms (Capital for what i like most):​
ATLA
MASS EFFECT
HEROES OF MIGHT AND MAGIC 5/6
WARHAMMER FANTASY AND 40K
GLORANTHA
IRON KINGDOMS
World of Darkness
Bnha
Shingeki no Kyojin
Kotetsujou no Kabaneri
Naruto
GOT

Ideas and Plots​
I don't understand the idea of pairings, but i like certain dinamics: Milf/Dilf x Young person (friends to their children), Old Time Friends to Lovers, long distance partners meeting up, escapees, platonic should have not gone physical (incest too).

I don't have real plots thought up, but I'd like to cater to your tastes as much as to mine, and maybe use as a base some already existent setting like Shadowrun, Legend of the Five Rings, Sword Coast, Iron Kingdoms or make our own! If you read Spanish I'm making my own setting and want to play it as much as i can so that i can develop it as we explore inside it.​

Already Fleshed out Characters​
-Psychic healer, used her powers to maintain a network of companions alive (kind of D&Desque) and protect them, her mind is destroyed after feeling her friends die inside her head.
-Explorer and best friend went into a ruin looking for a windfall, only found callamity and the ruin collapsing on them. Two powerful forces saved them, one clad in silver holy light, the other inside a plume of sulfurous smoke. Both powers collide using both friends as vessels for their fight.
-A Native warrior of a newly colonized land, looking for a way to get a retinue together and force the invader to a compromise
-A Mother that's looking for her dissapeared son and donning her armor once more since she suspect his work as mercenary in a war had something to do with him dissapearing
-Kunyak Longarm, orc warlord (to be) and his faithful steed, Sicarian the Rhino
-Daughter to a minor and poor samurai clan, Suzume Shimo it's ready to cast aside dignity and honor for glory, power and money for her clan, at any cost.
Ok, so thank you for reading! If you find my style and ideas appealing please shoot me a PM! I'll be editing the post to update anything i come up with in the following months, so even if this post gets vanished i will probably update it, and you can always see if there's something new!
​
​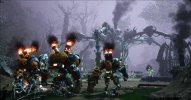 ​
Last edited: