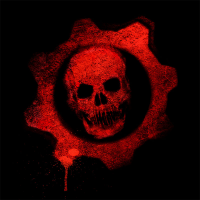 [REDACTED]
Original poster
FOLKLORE MEMBER
Invitation Status
Posting Speed

Speed of Light
Multiple posts per day
1-3 posts per day
One post per day
Writing Levels

Elementary
Intermediate
Preferred Character Gender

Male
Genres

Fantasy, Slice of Life, Libertine, Fandom
So a little about me, I am a 25 year old male role player who has been roleplaying for about five years now. I do work a full time job 4 days out of the week so there is that, and I love to play video games so I might be gone for that. Besides that I am a cosplayer, gamer, nerd, geek, sports fan, so just about Jack of all trades. As far as what I like to role play, I do mostly 1x1 and enjoy things liks fandoms, anthros, and just all around the weird pairings. I can play your prince charming but I much rather be the less than desirable character . Below are some rules and also my ideas, if your interested drop me a PM and lets work something out, have nice day everyone.
1. No One Liners
2. Hetero Pairings Only.
3. I casual post between 2-5 paragraphs so if you can meet me somewhere in there good.
4. Below are two separate lists of RP ideas one is Originals and one is Anthros.
5. I like to keep my Roleplays in PMs, easier to manage.
6. Large List Of Original Ideas listed below.
7. Anthros/Furries = <3
8. World of Warcraft = <3
9. Monster Girls = <3
Anthro/Furry Roleplays - (Please Know What Anthro Is)
Anthro and Human War
School Mascot/Cheerleader
Mail Order Bride(Human Gets Anthro Bride By Mistake)
Mail Order Groom
Soldier/War Protester
Aquarium Exhibit/Diver
Tourist/Surf Instructor
Dinosaur Anthro/Archaeologist
Pokemon Trainer/Pokemorph
Farmhand/Farmer's Daughter
Master/Maid
Club Owner/Dancer
Teacher/Student
Butler/Mistress
Zoo Keeper/Exhibit
Safari Guide/Wild Anthro
Red Riding Hood/Wolf Anthro
Alice Wonderland/Rabbit Anthro
Hunter/Prey
Viking/Captive
Egypthian God/Priestess
Baroness/Anthro Slave
Baron/Anthro Slave
Wild West
Male Wrestler/Female Wrestler
MMA Fighter/Ring Girl or Spectator
Pet/Owner(Pet Shape-shifts Into Anthro)
Explorer/Guide
Feral/Human
Rich Woman/Anthro Mechanic
Rich Man/Female Anthro Mechanic
Vet/Anthro
Martial Arts Trainer/Student or Outsider
Truck Driver/Hitchhiker
Female Police Officer/K9 Partner Anthro
Anthro Activist/Police Officer
Female Gang Leader/Male Runaway
Fairytale High School
-Goldilocks/Bear
-Red Riding Hood/Wolf
Original Roleplays(Can Also Add Anthros)
Furry Cosplayer/Con Attendee
Furry Cosplayer/Furry Cosplayer
Japanese Male/English Female(Ancient Japan)
American Soldier/Japanese School Girl
Knight/Warrior Nun
Spider Queen/Knight
Outlaw Biker/Police Officer
World War II Zombies
Tennis Instructor/Rich Housewife
Yard Worker/Rich Housewife
Demon Hunter/Doll
Angel/Devil's Mistress
Female Angel/Devil's Son
Skeleton King/Mistress
Skeleton King/Princess
Skeleton King/Evil Queen
Plague Doctor/Plague Victim
Plague Doctor/Baroness or Baron
Harem RP(Monster Girls, Fantasy Races, Humans, Furries)
Dwarf Female/Orc Male
Dwarf Female/Human Male
Ogress Commander/Prince Captive
Queen/Conquering Orc Warchief
Princess/Conquering Orc Warchief
Beastmaster/Pet
Werewolf King/Baroness(Victorian Era)
Werewolf King/Vampire Queen(Victorian Era)
Male Gladiator/Female Gladiator
Female Demon/Priest
Female Demon/Demon Hunter
Orc Warrior/Human Mage
Female Orc Warrior/Elven Scout
Female Orc/Elven Prince
Centaur/Human Female
Uruk-hai/Human(LOTR)
Uruk-hai/Elf(LOTR)
Age Play
Stuck In Video Game(Player/Player)
Son's Bestfriend/Mother
Vykrul(Large Female Viking)/Captive
Cougar/Younger Male
(Harlequin Male)/Princess
(Harlequin Female)/Prince
Lingerie Model/Photographer
Male Monster/Female Human
Sentient Robot/Creator
Sentient Robot/Creator's Daughter
Executioner/Evil Queen
Executioner/Princess
Monster Girls
Gnoll/Human
Orc/Elven Princess or Queen
Orc/Human Princess or Queen
Country Singer/Pop Singer
Stranded Crash Survivors
Ice Queen/Fire King
Female Centaur/Human Male
Troll/Elf
Mental Patient/Psychiatrist(Outlast RP)
Ice Queen/Ice Warrior(Frozen Type RP)
Samurai/Shogun Lord's Daughter
Samurai/Ninja
Samurai/Demon
Samurai/Oni
Samurai/Nine-Tail Fox
Slenderman/Jane The Killer
Slenderman/Hiker
Thief/Princess
Thief/Guard
Hiker/Slenderwoman
(Female)Viking/Captive
Disney Theme Park Workers
Supernatural Hunter/Partner
Supernatural Hunter/Client
Monster High School
Templar/Mage
Adult Film Star/Producer
German Soldier/SS Commander's Daughter
Wounded German Soldier/Jewish Girl
Witch/Knight
Witch/Prince
Headmistress/Pupil
Female Crime Boss/Bodyguard
Casino Owner/Cocktail Waitress
Villain/Hench-Man or Woman
Villain/Villainess
Mistress/Villain
Maid/Hero
Butler/Heroine
Movie Star/Bodyguard
Movie Star/Director
Interracial
Butler/Master's Daughter
Car Mechanic/Rich Woman
Butler/Maid
Billionaire Son/Nanny
Rebel/Princess
Mercenary/Mercenary
Personal Trainer/Client
Zombie Apocalypse
Mortician/Vampire
Slave Owner's Son/SlaveCivil War)
Confederate Soldier/Union Soldier
Dragon King/Human Queen
Dragon Rider/Dragon
Explorer/Amazoness
Pirate/Sea Goddess
Pirate/Gypsy
Pirate/Governor's Daughter
Alien/Star Captain
Barkeep/Outlaw
Futuristic Western
Steampunk
Nazi/Jew
Nazi/French Resistance
American Soldier/Japanese Civilian(WWII)
Alien/Government Agent
Facist Soldier/Rebel
Facist Soldier/General
Gypsy/Priest
Orc/Human
Viking/Captive
British Soldier/Colonist(Revolution)
Greek Warrior/Greek Goddess(Athena, Hera, Aphrodite)
Professor/Student
Warrior/Naga(Female)
Naga(Male)/Shrine Maiden
Student/Exchange Student
Cosplay Cafe
Cosplayers
Succubus/Master
Mistress/Bodyguard
Mistress/Butler
Nun/Priest
Nun/Demon
Warlock/Queen
Warlock/Princess
Knight/Nun
Wounded English Knight/French Nun
Dragon Queen/Dragon Slayer
Dragon Queen/Dragon Guard
Police Officer/Police Officer
Club Owner/Dancer
Teacher/Student
Principal/Student
Boss/Employee
Jock/Nerd-Goth
Villain/Hero
Jedi/Sith
Brother/Sister
Aunt/Nephew
Mother/Son
Step-Brother/Step-Sisters
Escort/Client
Stripper/Client
Prostitute/Police Officer
Step-Brother/Step-Sister
Step-Mother/Step-Son
Jedi/Catina Dancer
Egyptian Priestess/God
High Priest/Pharaoh's Daughter
Boss/Employee's Daughter
Boyfriend/Girlfriend's Mother
Warrior/Orc(female)
Scientist/Monster
Singer/Band Manager
Band Member/Band Member
Villain/News Reporter
SteamPunk
-Sky Captain/Mechanic
-Sky Pirate/Gypsies
-Sky Pirate/Sky Captain
Fandoms
Overwatch(Blizzard's New Game)
-Reaper/Tracer
-Reaper/Widowmaker

Treasure Planet
-Captain Amelia/OC

Frozen
Elsa/OC(Dragon Anthro OC)

Avatar Legend of Korra
-Asami/OC(Firebending Anthro Dragon)
-Korra/OC(Firebending Anthro Dragon)

Mass Effect
-Female Shepard/Garrus
-Male Shepard/Tali
-Human/Female Turian
-Human/Krogan
-Geth/Quarian
-Geth/Human
-Legion/EDI
-Batarian/Human
-Batarian/Asari

TMNT
-Shredder/April
-Bebop or Rocksteady/April

Final Fantasy VII
-Loz/Tifa

BioShock
-Subject Delta/Big Sister
-Subject Delta/Little Sister
-Delta/Splicer

Digimon
-OC/OC
-Tamer/Renamon
-Tamer/Lilymon
-Tamer/Angewomon

Pokemon
-OC/Dawn
-OC/May
-OC/Nurse Joy or Officer Jenny
-Pokemorph/Canon or OC

Code Geass
-OC/Kallen
-OC/OC

Left 4 Dead
-Nick/Zoey
-Hunter/Zoey
-Nick/Rochelle
-Nick/Female Hunter

Yu-Gi-Oh
-Kaiba/Ishizu
-Zane/Alexis
-Card Monster/Duelist

Soul Calibur
-Yoshimitsu/Taki
-Yoshimitsu/Setsuka

Mortal Kombat
-Scorpion/Kitana
-Scorpion/Mileena
-Scorpion/Jade
-Scorpion/Sheeva
-Scorpion/Cassie Cage
-Baraka/Mileena
-Baraka/Sonya
-Baraka/Sheeva
-Baraka/Jade
-Kano/Cassie Cage
-Kano/Sonya

Star Fox
-Wolf/Krystal

Legend of Zelda
-Ganondorf/Zelda(OoT or Hyrule Warriors)
-Ganon/Female Link
-Ganon/Impa(Hyrule Warriors)

Super Mario
-Waluigi/Daisy
-Waluigi/Peach
-Bowser/Peach

Advance Wars
-Eagle/Sami

Phoenix Wright
-Phoenix/Maya

Naruto
-Kisame/TenTen
-Kisame/Tsunade
-Kisame/Sakura

Bleach
-Mayuri/Unohana
-Komamura/Yourichi

Warcraft
-(Any Race/Any Race)
-Jainia Proudmoore/Vol'jin
-Sylvanas Windrunner/Vol'jin

Resident Evil
-Nemesis/Jill
-Nemesis/Alexia
-HUNK/Claire
-HUNK/Rachel Ooze
-Jill/Hunter
-Claire/Licker
-Bertha,Lupo, or Four Eyes/Nemesis
-Wesker/Jill
-Wesker/Claire

Team Fortress 2
-Medic/Female Class
-Medic/Miss Pauling
-Heavy/Miss Pauling

Dynasty & Samurai Warriors
-Zhang Liao/Zhen Ji
-Sima Shi/Yue Ying
-Zhou Tai/Zhu Rong
-Hanzo/Nene
-Zhou Tai/Lianshi
-Zhang Liao/Guan Yingping
-Zhang Liao/Lu Lingqi

Predators/Aliens
-Colonial Marine/Alien
-Predator/Colonial Marine
-Female Predator/Marine

Scooby Doo
-Velma/OC

Transformers
-Soundwave/Arcee

Batman
-Deathstroke/Catwoman
-Deathstroke/Vikki Vale
-Deathstroke/Harley Quinn
-Deathstroke/Raven
-Deathstroke/Batgirl
-Deathstroke/Copperhead
-Deathstroke/Poison Ivy

Silent Hill
Mobile Suit Gundam
Fallout
Halo
Tomb Raider
Destiny
SMITE
Elder Scrolls Skyrim
Dead or Alive
League of Legends
Totally Spies
Powerpuff Girls
Assassins Creed(Brotherhood or III, Black Flag)
-Multiplayer Characters
Highschool of the Dead
Adventure Time
-Lord Monichoromicorn(human form)/Fiona
-Flame Prince/Ice Queen
Half-Life
Killzone
Starcraft
Gears of War
-Locust/COG
Dragons Crown
Game of Thrones
Heroes of the Storm

Borderlands
-Krieg/Moxxi
-Krieg/Maya
-Rhys/Fiona(Tales From The Borderlands)
-Krieg/Athena

Deadrising
-Frank West/Rebecca Chang
-OC/Rebecca Chang