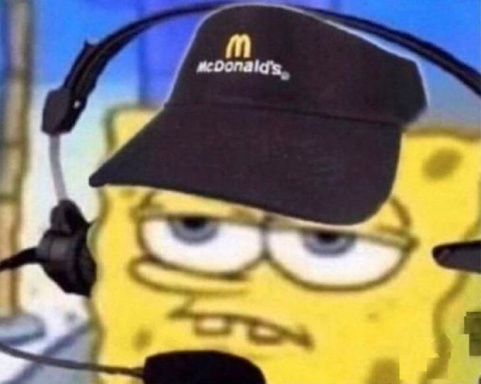 Crying in the streets, Crying in the sheets
Original poster
Invitation Status

Looking for partners
Posting Speed

Speed of Light
Multiple posts per day
1-3 posts per day
One post per day
Multiple posts per week
1-3 posts per week
One post per week
Slow As Molasses
Online Availability

Ehhhh???????
Writing Levels

Elementary
Intermediate
Adept
Advanced
Adaptable
Preferred Character Gender

Male
Female
Primarily Prefer Male
Genres

Fantasy, Magical, Romance, Comedic, Horror, Medieval, Sci-Fi (to an extent), Modern Fantasy, Modern, Psychological Thriller

11:54; Eerily close to midnight. Léonie didn't
want
to be out this late, but her easily avoidable circumstances would not allow any other alternative. Her best friend finally integrated into her university of choice and hosted a party as a celebration. Of
course
she would have showed up to express her congratulatory hugs! Unfortunately, what started at 5 p.m tapered off into absolute mayhem. With her primarily introverted deposition, she wanted nothing more than to leave the moment everything became raucous, but she just couldn't say no to the host's pouty face.
"C'mon, Ni-Ni, don't leave! It won't be rememberable without my bestie! Stay till the end, pleeeease!"
Pierre pleaded.
Oh how she hated her trait of easily giving in!
Rubbing her tired baby blue eyes, Léonie felt her lips part in a yawn as she trudged down the Chicago streets. The only source of light belonged to the dimly lit streetlights surrounded by desperately moths, the moon shrouded by clouds. She couldn't tell if the streets devoid of vehicles was reassuring or unnerving, resorting to wrapping her arms around her body to feel remotely safe. Only a few stray people littered the downtown side, a man smoking near a convenience store, two boys snickering amongst themselves as they held what appeared to be some sort of grass, and a woman wearing fairly revealing clothing strutting on the opposite sidewalk. She did not like this.
The more she thought as she made her hurried trek to her university dorm, the more she wanted to smack her forehead. Although she had no classes for the next two days, she still had to get up at six in the morning for work. How she regretted nodding her head like a bobblehead doll to Pierre. Not only that, but she was frankly a scaredy cat. She sighed and brushed her neatly kept wheat blonde hair from her eyes as she abruptly stopped and scanned her surroundings thoroughly. It would take over twenty minutes to get home down the main rode to her dismay, and she was shaking in her boots already from paranoia; the best, and worst, course of action to ease her stress was to take a shortcut.
"Ah, this feels like a horror film... I am gonna hate myself." She squeaked to herself before gathering her strength and turning sharply into an alleyway. Despite the terribly prominent sense of fear in her being, the way she went cut down the time to at least ten minutes or less.
Dirty water dripped down from uprooted pipes and the walls were quite claustrophobic with deteriorating bricks. Nearby, a man sat up to his knees in cigar packets, eyeing the short young woman with dull eyes and a yellow grin. She shivered and quickened her pace, relief flooding her as she saw the man stay in place in her peripheral.
"I really wish I were back now... Oh, I know! I'll call Pierre! Please don't be passed out..!"
Wrenching her phone out of her coat pocket, she dialed the number with shivering fingers and prayed the other wasn't off her rocker somewhere. The two had a safety technique where one would call the other in the off chance they were in an unsafe area. Then, if something were to happen, they could easily call the police after hearing whatever commotion. It wasn't entirely foolproof, but it was certainly reassuring.
Thankfully, Leonie could hear her friend's chipper yet mildly slurred voice on the receiver.
"Heya, Ni-Ni! Whatcha doin' callin' me now, pretty sure you just saw me! Didja hafta hear my voice again?~ How cute."
Incorrigible, as always. How they managed to match since childhood, she didn't know, but she was just glad to hear that city accent.
"Oh haha, that isn't all. I'm just... in a pretty scary place right now... You know the routine!" She mustered a chuckle, hearing the exasperated sigh on the other end.
All she had to do was get to her dorm, take a shower, then go back to her beloved lover: her bed. She was beyond fatigued, but at least she had Pierre recounting everything that happened while she was busy balled up in a corner awaiting the end during the festivities. Every now and then, she heard a nearby clang or a shuddering break, only to realize it was either the decrepit buildings or her own worry. She'd passed this route a few times before -- She would be fine.