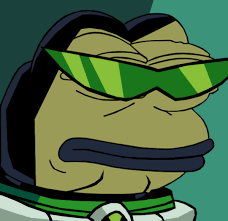 EVERYBODY RETS
Original poster
I have various ideas for a Transformers RP. These are settings only, and the plot will be thought out. The Transformers aspect will mostly be inspired by the Transformers Prime continuity, since I am unable to remember much from the movie.

Since this is a new continuity altogether, canon characters are not allowed. Characters based off and even named after canon characters, however, are allowed. Heck, I'm playing Optimus Prime.


---

Transformers Apocrypha

The Autobots land on an Earth - an Earth very unlike ours. It is a Fantasy setting. Instead of vehicle modes, mechanical beast modes based off various mythical beings are used.


---

Pokeformers

Transformers. Pokemon. Yeah. As opposed to vehicles, they turn into Pokemon.


---

Transformers DIVA

The Autobots must resort to one method to defeat the Decepticons - become idols.


---

???

You know, let's go with the usual. Car robots and all. I'll see if there's any plot to pull from my ass and I'll pray really hard it hasn't been done before.