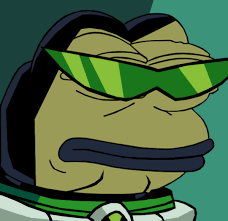 EVERYBODY RETS
Original poster
Roleplay Invitations

Group Roleplays
Posting Speed

A Few Posts A Day
Writing Levels

Intermediate
Genders You Prefer Playing

Male, Female, Androgynous
Playing Style- Passive or Aggressive

Anything goes, it's OOO!
Favorite Genres

Fantasy, Superheroics, Slice-of-Life, Anime, a fair deal of fandom...
Genre You DON'T Like

Things without laserbeams or magic, Furry, Yaoi, Heavy Sci-Fi, and Zombies. Definitely Zombies.

In a rather normal-looking city, normal things happen, to the eyes of normal people anyways.

But little do others know, that there is more to this than people let on.

The occult exists, the occult is real, but one specific kind is being used.

A young girl who was part of a certain school's Occult Club - she was its only member - had dabbled in the occult. This caused her body to become a host for spirits from different cultures & mythologies. All these different spirits, however, have one thing in common.

They are all one animal - the Spider.

She doesn't know this, but there are others around Tokyo who have had similiar experiences, whether they had done the same as her or had other means, or at least, she didn't know until she heard word of he who calls himself Murder.

Murder seeks to acquire all the 'animals' for himself. It was apparent that each person involved possessed by the spirits was in possession of one type of 'animal'. Murder claims wish to ascend into a Chimera, and is out to hunt those who hold 'animals' in their bodies.

Others too, have heard word. They too either want to hunt or run.

What will it be?


---

Welcome to Tokyo Beast Hunters' planning thread! Here, we discuss and express interest.

While not named in-universe as of yet, each of these people possessed by animalistic spirits are known as 'Beast Walkers'. Each Beast Walker is possessed by different mythical beasts of different cultures, all holding one animal motif.

Spiritual motifs, such as being symbols of deities are permitted, but not deities themselves.

Beast Walkers can gain their power through a limited number of ways. The first is performing a ritual that involves pouring the blood of the animal in question into a fire(this ritual can be performed on accident), and the second is to gather sealed spirits from somewhere, be it from a spirit medium or whatnot. If there are other ways, those are unknown for now.

A Beast Walker's base abilities will be the basic abilities & instincts of the animals they represent. If the animal is small enough like a spider or crow, they can disperse into a flock or army of it. If it is big, like large dog-sized or above, they transform into a single one of the animal.

There are a lot of rules of this world to discuss, I'm waiting to talk with you about them!