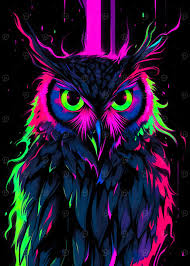 RADIOACTIVE OWL GHOUL
Original poster
ADMINISTRATOR
MYTHICAL MEMBER
Invitation Status

Not accepting invites at this time
Posting Speed

1-3 posts per week
Slow As Molasses
Online Availability

10AM - 10PM Daily
Writing Levels

Adaptable
Preferred Character Gender

Female
Genres

Romance, Supernatural, Fantasy, Thriller, Space Exploration, Slice of Life
Game Masters:
Diana & Ocha
Accepting New Characters:
YES. JUMP IN ANY TIME. NO BIOS REQUIRED.
Posting Expectations:
Couple posts a week. 2 weeks without posts and we're gone without you!
Rating:
R for Violence. No Extreme Sexual Content.
Genre:
Space Saga Adventure
Atmosphere/Mood:
We're going for an epic space saga feel! Lots of action and drama!
Timeline:
4016 A.D.
Location:
Onya Galaxy
The largest station in the galaxy...
The Toko Aida. A space station on the grandest of scales. Funded by the Imperium Republic of Sol (Commonly known as the IROS Alliance), Toko Aida is a neutral territory with a conglomerate of different species and nations pulled together for one purpose - gratuitous capitalism. Trade, Business, Shipping, Vacation, Tourism... if it can be sold, it can be found on Toko Aida. Information, Black Markets, Galactic Police, Bounty Hunters, Business Owners... everyone finds a need to visit Toko Aida.
There is a war brewing...
On the very edges of the Onya Galaxy a warlord has made coop, assassinating a king and taking over a planet. This one single event is only a pin drop in the vastness of the galaxy. ...But it seems this is only a foreshadowing to a much greater conspiracy than anyone cares to realize.
JOINING TOKO AIDA
This is a JUMP IN Roleplay! No bios are required, but you're welcome to post one if you want to. :D This OOC is for chatting about the RP. There is no limit on what kind of race, technology, or character type you can play. The roleplay's plot is 100% based on the characters you bring to the table.
All action is to happen ON Toko Aida or NEAR Toko Aida. Don't worry, the station is HUGE. The size of a small planet. >:D