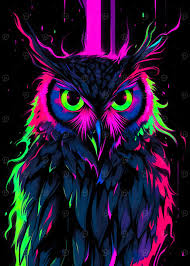 RADIOACTIVE OWL GHOUL
Original poster
ADMINISTRATOR
MYTHICAL MEMBER
Invitation Status

Not accepting invites at this time
Posting Speed

1-3 posts per week
Slow As Molasses
Online Availability

10AM - 10PM Daily
Writing Levels

Adaptable
Preferred Character Gender

Female
Genres

Romance, Supernatural, Fantasy, Thriller, Space Exploration, Slice of Life
Vivian's heavy sigh was unnoticed. At least, she assumed it was. She did stuff a couple brownies in her jacket pocket before she followed Vincent outside. The cross would have totally worked if he were a vampire or a werewolf. But then, not ALL folklore could be correct. That's why they were myths after all. It's not like she really wanted to hurt him. Vivian just wanted to figure out the mystery. She was kind of relieved when he didn't burst in to flames, but it still left all of her questions unanswered.
Falling in to step next to him, they made their way down the sidewalk back towards her house. It was just warm enough that the first snow from a few days ago was now a slushy mess. Vivian stepped over half melted piles as she watched Vincent. He never wore anything heavier than a light jacket, and even then he never seemed cold. She couldn't even see his breath exhaling the same way that hers did in the chilly air. Most of the time his breathing was so subtle that she doubted he ever huffed out enough air anyway. Of course he was breathing, he couldn't be walking around if he wasn't.
"I've got a couple recipes picked out already. We can choose the easiest one, I think. Or maybe it'd be better to do something creative to impress the Teach with? She's always a hardass about stuff."
All of the recipes cards she had strewn on her kitchen counter included tons and tons of garlic. Vivian was already grinning about her second test.
Her house came in to view. A simple cookie-cutter design of bricks and wood. Big bay windows in the front and a solid wood door. She bounced up the sidewalk ahead of him, unlocking her front door to let them both inside. Compared to his house, her place was very
lived in
. Family photos on the walls and in picture frames. Articles of clothing a personal items carelessly tossed over furniture or kicked under tables. It was easy to see that her Dad must have done all the decorating. It looked very much like a mancave, with dark wood paneled walls, some hunting paraphernalia and big fake stuffed bear standing up snarling in a corner. Vivian had told Vincent weeks ago that she hated the stupid thing thanks to a completely unreasonable bear phobia, but her father adored it so she didn't complain.
"What do you think about a roasted garlic sauce?"
she said casually. Dropping her bag in to a chair on her way to the kitchen. When she stopped by the counter, she conveniently had a fresh bag of garlic sitting there. Picking one up, she tossed one over to Vincent. Holding her breath to see if he dodged and fled or not!