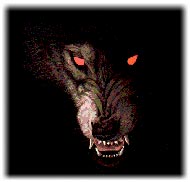 Officially Nonexistent.
Original poster
LURKER MEMBER
FOLKLORE MEMBER
Invitation Status
Posting Speed

Speed of Light
Writing Levels

Intermediate
Adept
Douche
Adaptable
Preferred Character Gender

Female
Genres

horror, fantasy, magical, paranormal, hetero romance
It was the year 3490. The future was great with technology, but after 2012, magic and supernatural had been leaking out of the universe straight into Earth. Few humans were gifted with magic or powers, but their brains adapted to the advanced technology, and soon flying cars or smart houses were common place. Along with extremely powerful cures for diseases, laser-tech surgeries for practically everything; and fewer poverty-stricken people as businesses and corporations stepped up to meet the demands of proud working class people and other classes. Vampires and Humans were trying to form a truce of sorts, considering the werewolves, demons, and various other dark creatures were almost overwhelming in numbers, and all wanted to dominate the race of humans and vampires both. One particular young woman with amnesia since childhood, knew nothing of her family, or if she'd ever belonged to anyone special. But she went out every night, while other people were mostly inside their houses, locked in and barricaded against the evil forces that prowled every street; her name was Liana Courdes, and while she was hunting one particularly rainy night, she didn't realize she was soon about to get more than a wake up call. She didn't look like much of a hunter, even with her all black hunting outfit, and silver sword with the ruby hilt attached to her back, or the belt full of wooden, black stakes around her waist. Her long wavy blond hair was tied back in a waist-length braid, her piercing silver-blue eyes constantly searching every alley way or corner, or the middle of the streets for enemies. She'd grown up on her own and was fiercely independent. At 5'2 her short height was an advantage. Taller creatures went straight for her, thinking 'oooo easy target' only to be quickly decapitated and burned with unreal speed the next moment. Right now she was tired, she had a long day at work, and hunting right after her job seemed harsh to her body. But it was used to her abusing it by now. And these monsters better hurry and show themselves or this hunter is going home.~ She thought to herself, before passing through another alley...