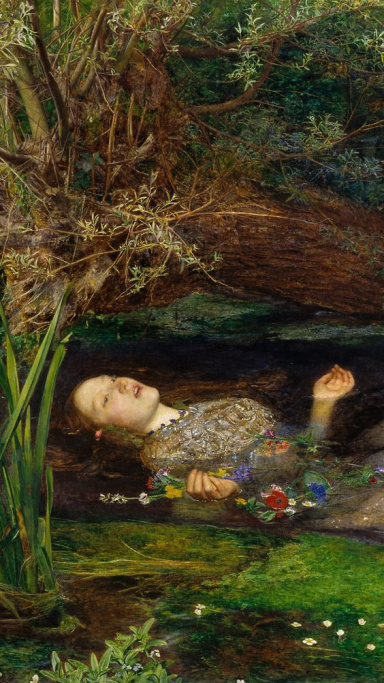 a god among men
Original poster
SECURITY LEAD
SECURITY DEPARTMENT
FOLKLORE MEMBER
Invitation Status

Look for groups
Looking for partners
Posting Speed

1-3 posts per week
One post per week
Slow As Molasses
Writing Levels

Adept
Advanced
Prestige
Adaptable
Preferred Character Gender

Male
Female
No Preferences
Genres

Slice of Life, Horror, Fandoms, Superheroes, Crime, Drama, Grit, Supernatural, Light Sci-Fi, Modern Era, Dark Themes
Seattle, 2015.
The city has nothing left for them. April Silva and
Roy Crenshaw don't know what life has in store for them,
only that some force brought them together, and
neither of them should deny what keeps them as one.
God only knows how long it will last.
​
April Silva





April Silva



Age: 19

Height: 5'7"

Personality: April is easily overwhelmed by change and can be rather shy and quiet in new situations. Beneath her social anxiety, she is warm, friendly and even a little bit motherly when it comes to certain people. It takes quite a bit to make her angry, but she avoids confrontation and doesn't often raise her voice. Being among trusted friends helps April to come out of her shell a bit more and lets loose--but not too loose--April is still a follower. Like any follower, April always does her best to abide by the rules no matter how small.

Likes: the ocean, antiques, sweater weather, her dad's boat, alone time, honesty, fairness

Dislikes: liars, cruelty toward people or animals, entitlement, aggressiveness, loud extroverts

History: April comes from a small fishing town on the east coast. She is the oldest of three children and has been taking care of her younger siblings ever since her mother left five years ago. Taking care of the house while her dad was out fishing and trying to scrape together enough money to keep the family above water left little time for friends and fun. She has a small, close-knit group of girls that she has known since elementary school and they have become like family to her. After her mother left the family, April became more attached to her dad and she worries about losing him as well.

After spending the last year at a community college in order to be close to home, April was finally convinced to transfer for a university in another state. Even though she has her whole life ahead of her, she feels incredibly guilty for leaving.

Roy Crenshaw





Roy Crenshaw



AGE: 48 YEARS

HEIGHT: 6'2''

PERSONALITY: ROY IS A VERY DOWN-TO-EARTH MAN, BUT ALSO VERY HIDDEN AND SECRETIVE. HE DOES NOT OPEN UP EASILY. HE IS DEFENSIVE AND CAN BE AGGRESSIVE AT TIMES, WHEN HE FEELS HE NEEDS TO DEFEND HIMSELF. HE CAN BE PUSHY. ROY HAS A HINT OF THAT SOUTHERN CHARM. HE IS INTOLERANT OF RUDE PEOPLE AND IS KNOWN TO PISS PEOPLE OFF IF THEY IRRITATE HIM. UNDERNEATH IT ALL, HOWEVER, HE IS A SAD MAN UNABLE TO MOVE PAST A TRAUMA IN HIS LIFE, AND HE DEEPLY ACHES FOR DISTRACTIONS.

LIKES: COUNTRY MUSIC, WHISKEY, PEACE AND QUIET

DISLIKES: LIARS, PRUDE PEOPLE, LOUD NOISES, EXTREMISTS

HISTORY: BORN IN TEXAS, ROY WAS RAISED IN AN ABUSIVE HOME. HE DEFENDED HIS MOTHER MORE OFTEN THAN NOT FROM HIS FATHER'S ABUSE. AFTER THE BIRTH OF HIS YOUNGER BROTHER WHEN HE WAS 10, ROY'S FATHER LEFT THE HOME, AND HIS MOTHER BURIED HERSELF IN BOOZE. ROY PRACTICALLY RAISED HIS BROTHER TOMMY. AT THE END OF HIS SENIOR YEAR OF HIGH SCHOOL, HIS GIRLFRIEND AT THE TIME FELL PREGNANT. AFTER GRADUATION, THE TWO MARRIED, THOUGH MORE FOR THE SAKE OF THE CHILD RATHER THAN LOVE. SARAH WAS BORN WHEN ROY WAS 19. HE LOVED HIS DAUGHTER VERY MUCH. WHEN SARAH WAS 3, HOWEVER, ROY'S WIFE CHEATED AND LEFT THE HOME, ABANDONING HIM AND THEIR DAUGHTER. ROY DIDN'T MIND. HE WAS PROUD TO BE A SINGLE FATHER AND THOUGH MONEY WAS HARD TO COME BY, HE SHOWERED HIS LITTLE GIRL WITH LOVE AND GAVE HER A LIFE HE HOPED SHE WOULD BE PROUD OF.

ALL OF THAT FELL AWAY, HOWEVER. WHEN SARAH WAS TWELVE, FATHER AND DAUGHTER WERE HIT BY A DRUNK DRIVER. HE LIVED. SARAH, SADLY, DID NOT. ROY WAS DEVASTATED. HE HAS YET TO MOVE ON. THE EXPERIENCE HARDENED HIM IMMENSELY AND HE MOVED TO SEATTLE A YEAR LATER, TO GET AWAY FROM THE MEMORIES. HE WENT TO SCHOOL AND BECAME A PROFESSOR, BECAUSE THAT WAS WHAT SARAH ALWAYS WANTED TO BE, AND HE DECIDED HE WOULD LIVE HER DREAM SINCE SHE WAS NO LONGER ALIVE TO LIVE IT HERSELF.

[fieldbox=:.April Silva.:, #C8706E, solid, 0, Times New Roman]
The decision to leave home and move to Seattle for school became regrettable the moment that April Silva's feet had landed on the west coast. For all intents and purposes, the ocean could have been studied at home, right in her own backyard where responsibilities would have stayed the same, where she could have continued to take care of her younger siblings and help out her dad when he needed it. John Silva had been the mastermind of this entire plan, urging her for more than a year to transfer somewhere with more opportunity, to get out into the world and get her life and stop worrying about whether or not the sky was going to fall and crash into the house. At a certain point, saying no stopped being an option.

Over the last several weeks, April had done her best to settle into Seattle and convince herself that she was happy—or rather—that she would be eventually if she just gave the place a chance. However, it was hard not to be homesick when, compared to others, she just wasn't adjusting the same way. While her roommates went out all the time to parties, or activities or went on dates, April was stuck at the house with nothing but homework and semi-regular phone calls with friends and family back home. With each day that passed, April became more certain that this arrangement wasn't going to work out.

Instead of throwing in the towel, packing her things and ruining her future in a fit of anxiety, April had turned her attention to her classes. It was something that she was terribly familiar with—studying when times got hard, making more work for herself so that she didn't have to deal whatever difficulty was currently plaguing her. The practice was a throw back to when her mother had left the family, and the dark-haired girl clearly remembered getting straight A's that year, on the honor roll every semester because math and science were better than crying herself to sleep at night.

The only problem with her coping strategy was that the work had to be something that she enjoyed. In the spur of the moment in order to get some extra scholarship money, April had taken on one more class—history—because how hard could it possibly be to memorize a few dates, battles and kings?

Much harder than she thought, apparently.

The once attainable easy A was currently slipping through her fingers. Her last essay had come back with a much less than desirable score and April knew that she couldn't worry about two things at once. Since her family were thousands of miles away and completely out of reach, the logical choice was to talk to the professor and see if something could be done to raise her grade. The first chance April got was after a full day of classes and concentration hadn't come easily with so much on her mind. Currently, she could only hope that the man would see her, and care about helping her out.

As she walked across campus, her cell phone began to vibrate in the pocket of her jeans. Quickly, April reached for the device and was greeted with the familiar sound of her little brother with a problem. Johnny still thought that she could solve his problems from Seattle, that she might be able to run home and make him dinner or help him with his homework; the fact that he didn't understand that it would be months before they saw each other again broke her heart.

"Where's Anna?" she asked, speaking of the middle child as the youngest complained that there was no food in the house, that no one had bothered to make dinner and that he didn't want to eat with the neighbor's family again. April bit her lip, quelling a flare of anger for the irresponsible.

"She's not here," he answered, a tired whine to his voice, "and dad's late."

There was frustration wrapped around her sigh as she walked along, nearing the history department. "Call Anna and see if she'll come home," she said, "I can't do anything for you—I'm not there." She wondered if the boy thought that she was just like their mother, that she had left and was never going to come back because she found something better in the world. Guilt sat heavily on her shoulders as April made the transition from outside to inside.

"I tried!" Johnny complained again. "She won't answer her phone."

"I don't know," April replied, rounding the corner to where she needed to be. "I can't talk right now, I'm sorry. I'll call you tomorrow—love you."

Hanging up on her little brother, who needed her, wasn't something that April had wanted to do, but listening to him complain about something that she couldn't fix was hard. Taking a few deep breaths, April put her apprehension for her family aside and gave a few knocks on the door in front of her.


"Professor?" she asked, peeking into the office. Thankfully, he was there at his desk, but whether or not he was busy was another story. "Hi, I'm April. I'm in your Tuesday class," she said, sure that he didn't know her from any other student. "I was just wondering what was wrong with my last paper? Is there something I can do raise my grade?" Her eyes were hopeful as she looked at him, nervous that he would say no, that this extra class was going to come back to haunt her.
[/fieldbox]
Last edited: